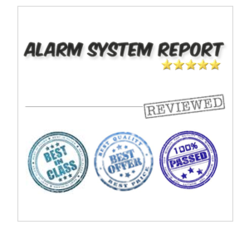 New York has lots of options for home security, but consumers are looking for the best when it comes to securing their home and family.
Reston, Virginia (PRWEB) August 11, 2012
AlarmSystemReport.com has finished its reviews on alarm companies by state and the New York rankings are in. In the past, only large nation-wide companies could fulfill the needs of all fifty states. These days, most alarm system companies can easily sell and service every state in the Union.
However, AlarmSystemReport.com has found that not all of the companies doing this are good at it. AlarmSystemReport.com studied the top alarm systems for each state and did reviews on all of them. This year, they found that New York has eleven great home alarm system companies to choose from.
New Yorker's looking for a good alarm system can go to AlarmSystemReport.com and read up on all that each company has to offer. They can look through the companies with the best wireless systems, the best cellular systems, and even the best do it yourself systems.
Once they're done looking at the alarms offered by the top New York alarm system companies, they can look at the customer service ratings of each company. AlarmSystemReport.com used independent experts from New York to independently audit the top security companies. After the experts gave their opinions, AlarmSystemReport.com looked through local New York social sites to see what locals had to say about the top alarm system companies.
After all of these ratings were in, AlarmSystemReport.com ranked each company in order of best to worst. However, New Yorkers will find that all of the companies listed will meet their minimum requirements, so they should read all the reviews before making their final decision. Just because a reader has found the ADT review to be stellar, doesn't mean they can skip over the other reviews.
AlarmSystemReport.com has also partnered with the top New York alarm system companies to offer their readers fantastic price discounts. New Yorkers will find that they can save up to 35% on their alarm systems simply by filling out a short form on AlarmSystemReport.com.
How It Works
Visitors go to AlarmSystemReport.com and read up on all of the great reviews on the top home security companies. Once the readers have decided on what they want, they then click on the "Compare Quotes Instantly" button. This button will take them to a short two page form that they can fill out to get instant quotes. Shortly after they fill out the form, they can expect a call from the experts at each New York home security company.
To take advantage of AlarmSystemReport.com's New York home alarm system reviews and price discounts, visit AlarmSystemReport.com.
###