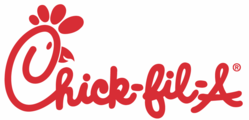 Even while Chick-fil-A has been openly condemned for the CEOs stance, the raving support appears to have breathed new life in an almost forgotten company...
(PRWEB) August 02, 2012
Earlier this month, when Chick-fil-A's CEO, Dan Cathy, openly spoke against same sex marriage in a radio interview, many people questioned whether or not Cathy's outspokenness was a smart move. Charles Gaudet, marketing expert and CEO of PredictableProfits.com, says Cathy might not be as dumb as opponents may think.
"All too often, companies try to stay away from taking a bold stance, choosing to play it safe by communicating a message that will appeal to the masses. The problem with this approach is that it doesn't make you unique, stand-out, or give your customers something interesting to talk about," says Gaudet. "And you end up blending into a sea of 'me-too' competitors."
Gaudet stresses the importance of understanding your ideal customer and their interests. While taking a provocative stance on marriage may not be a wise decision for most companies, Chick-fil-A is known for its foundation as deeply rooted in Christianity and biblical principles. Staying true to its core foundation, this announcement has caused both controversy from those who oppose this stance and raving endorsements from those who share Cathy's view.
Former Arkansas Governor Mike Huckabee reported to Newsmax on Tuesday, July 31 (source: http://www.newsmax.com/Headline/huckabee-chick-fil-a-appreciation-christians/2012/07/31/id/447117) that more than 20 million people have viewed Huckabee's Chick-fil-A support event on Facebook, and more than 500,000 people are claiming to show their support for the chain by eating at the restaurant.
Gaudet says there are lessons in Cathy's announcement that every business owner should consider for creating a better marketing advantage for their business. They are:

People respect people who take a stance on what they believe in. Know what's important to the ideal customer, and help this customer get more of what they want (even if this means being provocative).
Don't try to speak to the masses and appeal to everyone. Narrowing the target market and speaking to a particular segment of people will encourage further support, loyalty, and a deeper relationship with the company.
Make your stance known. If Cathy kept his announcement quiet, he wouldn't have received as much publicity and attention.
History has shown that controversy has, in fact, contributed to the success of many leaders. Such examples include Howard Stern and his outspoken media personality, Richard Branson and his willingness to break the rules, Donald Trump and his love for money and fame, Mark Cuban and his no-holds-barred approach to business, Bill Gates and his ruthless commitment to grow Microsoft, Rupert Murdoch and his outward republican stance founded inside of Fox News, and Jack Welch, who notoriously put pressure on employees to perform.
"Over the course of the last couple weeks, Chick-fil-A has been the beneficiary of tens of millions of dollars in free publicity, and the subject of a common household debate. Even while Chick-fil-A has been openly condemned for the CEOs stance, the raving support appears to have breathed new life in an almost forgotten company," says Gaudet.
For more information on how entrepreneurs can use marketing to obtain an edge and dominate their market, please visit http://www.PredictableProfits.com.
ABOUT CHARLES GAUDET:
Gaudet started his first business at age 4, and has been an entrepreneur ever since. Upon graduating from college, he founded a company nominated as "One of the Nation's Best Seed-Stage Companies" by Ernst & Young, subsequently selected by VentureOne. At 24, he founded a real estate development company. Abruptly finding himself in millions of dollars of debt, he systematically grew his first multi-million dollar business. Since that time, Gaudet has traveled much of the world studying from business, political, and social leaders studying entrepreneurial, marketing, and business excellence.
He is widely regarded as a marketing expert for consistently delivering windfalls of profits to his small business clientele, unveiling opportunities that have been previously under-utilized or have gone unnoticed.
He is the founder of PredictableProfits.com, the originator of the Predictable Profits (TM) methodology, the creator of the Predictable Profits Insiders' Club, and the author of the popular blog at http://www.PredictableProfits.com/blog.
ABOUT PREDICTABLE PROFITS:
Predictable Profits is a leading small business marketing company and a division of Managed Marketing, LLC. The company specializes in finding overlooked marketing opportunities commonly found in most small-to-medium sized businesses, and creates actionable marketing strategies for maximizing a company's profits by increasing both marketing productivity and leverage. You can read more about Predictable Profits by visiting the company's website at http://www.PredictableProfits.com.