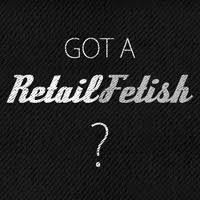 Deep discount are always searched for online. We've got a great audience and provide the best flash sales for free. We save our visitors both time and money.
Reston, VA (PRWEB) August 30, 2012
RetailFetish.com targets the virtual shopper by featuring deeply discounted fashion sales from various online stores. Consumers are able to quickly sift through the hundreds of deals in order to find those that interest them. Consumers rely heavily on the information provided by flash sale websites to gather the latest information on the clothing they wish to purchase. RetailFetish has come up with a solution to eliminate having to visit to several the sites, by simplifying and consolidating the flash sale process into one comprehensive website.
Many savvy consumers are flocking to flash sale sites to find the best deals available. Flash sales are a low-cost option for retailers to get their products and brand out to the public. A heavy demographic of females 18-32 are flooding the sites in an effort to find the brands and deals they crave. With a fashion aggregator such as RetailFetish, all the deals are presented in one simple location, with the ability to set and customize which deals clients would like to see the most. Retailers and advertisers are looking for ways to capitalize off the high volume of female and male demographics that are visiting these websites to shop.
A fashion flash website offers designer merchandise discounted up to 80% for members. Deals typically last 24 to 48 hours and offer inventory from more than 1,000 popular brands at steeply reduced prices. Over 5 million individual users flock to these various sites to snag the perfect deal each year and the numbers show no signs of stopping (Time, 2011). Deep discounts on fashion and accessories can be found on these flash sale sites, but finding the best deal is cumbersome for consumers. RetailFetish.com has simplified the process by allowing consumers to quickly browse all the daily deals within one site and customize the information they receive through daily emails based on their specified interests.
RetailFetish.com is a fashion deal aggregator that pulls the latest deals from the best online shopping sites for both men's and women's fashion deals. RetailFetish features over 20 retailers including all the top flash sales sites like Gilt.com, RueLaLa.com, Fab.com, Indeeli.com, HauteLook.com, JackThreads.com, BeyondtheRack.com, TheFoundary.com, MyHabit.com, plndr.com, FreshShades.com and many others. Users may select womens or mens clothing sales and are only alerted when there's a deal that they might actually be interested in purchasing.
For more information or to get started, please visit RetailFetish.com.
###