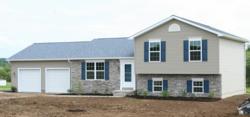 "It has been a wonderful experience to have worked with Port Harbor Homes in purchasing my 1st home." -- Chantel, City of Erie.
(PRWEB) August 03, 2012
Utilizing special financing options Port Harbor Homes offers great opportunities to families in rural areas and families in select urban areas. Financing options include low or no down payment, low closing costs, significantly reduced interest rates, grants to reduce construction costs or help with closing costs and temporarily reduced property taxes in some areas.
Port Harbor recently helped 4 families in Erie County secure 1% financing and a $7,000 closing cost grant. These families were able to build homes priced between $145,000 and $190,000 without any money out of pocket. Port Harbor reported that there is only 1 remaining $7,000 grant available, but that the 1% financing is available in all the areas the company serves.
A company official indicated that Port Harbor is focused on helping successful applicants for special financing find approved lots and build homes that fit the needs and budgets of the family.
When applying for any type of special financing the applicant(s) must have adequate income, can't have excessive monthly non-housing debts and must have an acceptable credit history.
Port Harbor Homes invites interested families/individuals to call their office at (814) 452-1194 for more information. To learn more about Port Harbor Homes you can also visit their website at portharborhomes.com.
About the company:
Port Harbor Homes' goal is to provide high quality, traditionally built homes for families of all budgets and lifestyles. They offer stock plans that can be customized for their customers' needs, or they can design a totally new and unique plan to accommodate any lifestyle. For more information visit their website at http://www.portharborhomes.com.