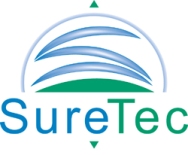 SureTec has grown and prospered on the strength of some of the best talent in the surety industry
Houston, TX (PRWEB) August 02, 2012
SureTec Insurance Company announced today that Clay Rogers has been named Vice President and Houston Branch Manager.
"SureTec has grown and prospered on the strength of some of the best talent in the surety industry," said John Knox, Jr., Chairman and CEO of SureTec, "Clay's experience and industry knowledge will complement the exceptional underwriting team we already have assembled."
Rogers joins Houston Senior Contract Surety Underwriters Christy Moore, Brent Beaty, Morris Plagens and Henry Phillips.
He began his career as an underwriter with the USF&G in 1990 and has worked with Continental/CNA Surety and ICW Group, where he had both home office and branch office experience. Most recently, Rogers was Vice President, Branch Manager of NAS Surety Group's Houston office. He is a former President of the Houston Surety Association.
Christy Moore, Vice President of SureTec, said, "We're excited about the addition of Clay to the Houston team and believe his experience and the agency relationships he has cultivated through the years will complement our existing book, as well as further enhance SureTec's opportunities as we continue expanding into new market segments."
"Clay brings additional depth and breadth to our existing marketing and underwriting capabilities," said Bob Cave, SureTec's Director of Underwriting, "We welcome Clay's arrival at this time of great opportunity for SureTec."
SureTec is the 20th largest contract and commercial surety in the United States. Rated A (Excellent) by A.M. Best, the company is backed by over $150 million in assets, licensed in 48 states and represented by select professional agents. For more information on SureTec, please visit http://www.suretec.com. Email Clay at crogers(at)suretec(dot)com