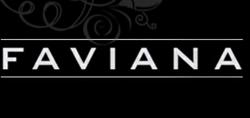 Dressing like you belong on the red carpet is something every young lady loves to do, and we make that happen.
New York, NY (PRWEB) August 02, 2012
Faviana, a renowned eveningwear designer, has released its much-anticipated fall homecoming dress collection for 2012. The designs for this year are focused on timely style, while maintaining accessibility for all sizes and budgets. The styles found in homecoming gowns this year also serve to build anticipation for the 2013 line, which will debut at the Atlanta Apparel Mart trunk show on August 13. Further, as Faviana expands it distribution base beyond its existing 2,000 retail distributors, the homecoming collection serves as a marquis release for prospective channels. The new dresses and gowns reflect a sophisticated style and attention to detail that has made Faviana one of the most sought after eveningwear designers.
Style is constantly changing and Faviana is always at the cutting edge. "Ten minutes after any big awards telecast, the Faviana design team is already working on our newest 'celebrity inspired' gowns," said Omid Moradi, CEO of Faviana. "Dressing like you belong on the red carpet is something every young lady loves to do, and we make that happen," he continued.
Homecoming dressesfor 2012 have elements that contain classic elegance, with fresh red-carpet inspired details. High-low hemlines, sequins and rhinestones, and ruffles adorn many Faviana homecoming gowns, allowing for fun and sophistication to not only coexist, but to also make a dramatic statement for any young woman wearing a Faviana gown.
Accessibility is something that the designers at Faviana strive for all the time and particularly for prom and homecoming dresses it is of great importance. "We realize that not all of our customers are the same size and on the same budget," said Moradi. Indeed, the homecoming dresses for this year are available in sizes from 0 to 24W, as are prom dressesall of Fvaiana's gowns. Moreover, the price points are kept in a range that makes high fashion style affordable for any young woman, who wants to make a splash at her special event.
By consistently producing high-demand eveningwear Faviana has grown a loyal base of over 2,000 retail distributors globally. Annual events like homecoming and prom allow the company to showcase their current design efforts for prospective retail accounts. Moreover, Favaina is already preparing for Prom 2013, with designs already approved and set for release this August. Regular releases of new designs keeps retail partners constantly supplied with fresh new fashions. And of course, once a retail account comes on board, Faviana provides outstanding customer service to keep the client and the end customers happy. "Customer service is not something we take lightly," said Paul Moradi, President and patriarch of Faviana. "We take great pride in handling every account as if it were our first."
High levels of customer service and an impressive design portfolio have paid off. Faviana gowns have been featured on The Today Show, The View, E! Entertainment News and many other important showcases. There are few markets where the company does not have a footprint. "Antarctica is now the only place on earth where Faviana is not sold!" continued Paul Moradi.
The 2012 homecoming collection can be viewed online at http://www.faviana.com/catalog/category-homecoming as well as a list of global retailers.