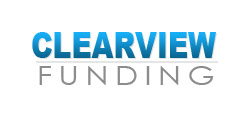 Lighthouse Point, FL (PRWEB) August 02, 2012
Clearview Funding, one of the leading nationwide annualized payment purchasers, is proud to announce their award of delivering the fastest payouts in the structured settlement industry. Thankfully a company holds true to its word and delivers speedy annualized payment purchases as Clearview has boldly raised the bar on offering customers speedy responses to lump sum cash payment requests and throws down the gauntlet on competitors through a $500 cash payment if they cannot beat all offers on the table to buy your annualized payments. This maneuver was announced to clearly set the tone on customer satisfaction in the structured settlement niche. Clearview Funding looks to remain the leader, distancing themselves from their nearest competitor, while constantly evolving their services to better serve communities around the nation.
Something quick and easy are what the clients need and thankfully for the public Clearview Funding comes through on their promises of quick payments. Expedited purchasing of clients future payments in exchange for cash now. They literally have lit up the scoreboard, per se, in out-dueling the competition in offering quick payments and offering a robust $500 if they cannot beat the competition. These quick funding accolades are definitely press-worthy and indicative of true company compassion for individuals and families who need cash right away.
Offering structured settlement purchases is just a small piece of Clearview Funding's suite of payment purchasing services. The dynamic company also purchases lottery winnings from customers who are receiving annualized lump sum payments which can give considerable tax breaks otherwise not available when receiving these payments. Clearview will also purchase annuities from customers, offering much better final value pricing than anyone else in the industry. With millions of Americans receiving some form of life-long payments and imminent health, personal and home needs arising, Clearview Funding stays above the fold in helping these individuals to achieve immediate financial success based off future monies being received.
Clearview Funding doesn't want customers to endure foreclosure of their homes, loss of vehicles or passing up on health care opportunities because the money simply isn't there. They deploy a processing, legal and executive team for every case and assure customer satisfaction through one-on-one attention not customary for structured settlement recipients. Their credo entails concentration on the singular client, not how many transactions they can procure monthly, which shows their true humility for fixed payment customers across the nation.
Some Insight Into Clearview Funding
Offering their 'no legal fee' guarantee, along with approximately 1-1 ½ month funding, make Clearview Funding the honest choice for structured settlement beneficiaries. Since consumers need not pay state legal fees, processing fees or any fees thereof, Clearview Funding is enjoying steady flows of purchasing throughout the year. Professionals are always just a toll-free call away from beginning the qualification process and ensuing purchase of structured settlements, annuities or lottery payments. Growth of this company is expected to exponentially increase in upcoming years with historically stable financials.
Reaching Out To Clearview Funding
Don't get stuck waiting for the perfect opportunity to sell your future lump sum payments, Clearview Funding encourages you to reach out to them immediately when you need money for past due bills, wish to improve your current standard of living or simply want an extended vacation. Press, media or any other unrelated matters can be addressed via contact form on their website.
On the web: http://www.clearviewfundinginc.com/
Via phone: 877-701-8787
Address: Clearview Funding
5340 N. Federal Highway, Suite 208
Lighthouse Point, FL 3306