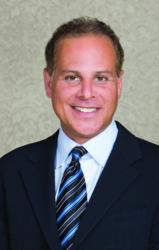 Manhattan/Woodbury/Southampton, NY (PRWEB) August 02, 2012
Board certified cosmetic plastic surgeon and radio show talk host, Dr. Stephen T. Greenberg, is now offering even more choices for women who want breast augmentation.
Dr. Greenberg is now offering Sientra® cutting-edge "gummy bear" breast implants recently approved by the Food and Drug Administration (FDA), as well as the Mentor® Memorygel® Ultra High Breast Implants which combines the highest available projection with an optimal fill volume.
These new implants can provide patients, including women with thinner frames, a fuller breast shape, a choice of different shapes and a more customized augmentation.
Dr. Greenberg states that all of these new choices in implants help to enhance the ability to individualize results according to each patient's needs.
These new implants along with the new Mentor® Volume Sizing System and 3D Breast Imaging machine more accurately provide the look and feel of what a patients breasts will look like after surgery and patients are happier with their results.
Dr. Greenberg is able to show a woman numerous different breast sizes and simulate dozens of different volumes. Coupled with the computer image, the patient can see themselves with their virtual breast at all different angles. The patient is more at ease with the process and can feel more confident that the results will be exactly what they were looking for.
About Dr. Stephen T. Greenberg
Stephen T. Greenberg, MD is a nationally renowned Cosmetic Plastic Surgeon based in New York. Dr. Greenberg is well-known for his expertise in the field of cosmetic plastic surgery and is frequently interviewed for his knowledge on the latest cosmetic surgery techniques. Dr. Greenberg is the Author of A little Nip, A little Tuck and is currently working on a second book. He is often a featured speaker for women's groups, spas, and health and skin care institutes, and regularly appears on many local and national television and radio shows. He is also the creator of the Cosmetic Surgeon in a Jar skin care line. Dr. Greenberg hosts weekly radio talk shows on Party 105.3FM and KJOY 98.3FM on Saturdays, and does a Daily Nip Tuck Minute weekdays on Party 105.3FM. Dr. Greenberg has been voted Best Cosmetic Surgeon on LI 2012 (LI Press).
About Mentor Worldwide LLC
Founded in 1969, Mentor Worldwide LLC is a leading supplier of medical products for the global aesthetic medicine market. The Company develops, manufactures and markets innovative, science-based products for aesthetics markets around the world. Headquartered in Santa Barbara, California, Mentor has manufacturing and research operations in the United States, Mauritius, and the Netherlands.
About Sientra
Founded in 2007, Sientra is a privately held, well-funded aesthetics company headquartered in Santa Barbara, CA. Sientra focuses on serving the needs of plastic and aesthetics surgery markets in North America.