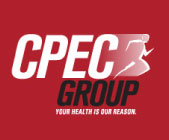 Carlsbad, CA (PRWEB) August 09, 2012
Beautiful Carlsbad, California, one of SoCal's gorgeous jewel cities will be welcoming in March, 2013, internationally renowned elite athlete High Performance Coach, Chris Munford to the area. Coach Munford, who is hired to consult directly for the medical and performance staff of NBA and NFL teams, will be offering his world-calibre EGO Performance Training service in conjunction with his Toronto, Canada based operation.
Definitely skewing to the serious elite or hopeful-to-be-elite athlete, EGO Performance Training applies a European-style, science-driven, approach to performance training that is seldom seen in North America. Coach Munford, a former Head Strength and Conditioning Coach with the NBA's Charlotte Bobcats and a former professional athlete himself, did his Masters of Sports Performance in Frankfurt, Germany and applies an exhaustively comprehensive and continuously analytical rigor to his athlete/sport specific performance training paradigm. All athletes have to apply to be trained at EGO Performance Training and undergo several interviews to even garner a coveted training slot with Coach Munford. Regardless of their professional status or "Q" rating, even the strictly confidential list of NBA, NFL, NHL and MBL athletes who currently train with Coach Munford in their respective sports' off-seasons, had to apply and go through the interview process to land a training spot.
A recent sit-in on a training session of a well-known NBA star was eye-opening as to the depth and breath of science-based knowledge Coach Munford applies to the training. The intensive session wasn't just some glorified general "Cross-training" style workout but one in which every last detail and second was purposely planned and connected to the macro training program as a whole; the sole purpose being the maximization of the athlete's inherent genetic potential to produce in-game performance results. The analysis of the hoopster's filmed training session, using a wide variety of sports-science analytical tools, was shockingly exhaustive in its detail and eye-opening into what lengths and steps should go into the creating and delivering of real in-game sports performance training. As a further testament to the world-class skill-set he brings to performance training, at the time of this article, Coach Munford was scheduled to head off to London to keep a watchful eye on his athletes who have qualified for the Olympic Games.
Coach Munford's Carlsbad-based EGO Performance Training facility will ultimately -beyond the high performance training areas - eventually have sports-science research labs as well. Coach Munford is particularly excited about the ability to connect to San Diego's strong biotech sector profile particularly in relationship to genetic-marker research as related to human performance. As well, the facility will be a destinational location for sports-rehab services and offer residency and educational services for sports-medicine practitioners and up-and-coming high performance sports coaches.
Coach Munford extensively examined multiple cities across the United States in deciding where best to locate and chose Carlsbad because of its fabulous year-round moderate climate, beautiful beaches, health/fitness oriented profile, progressive forward-thinking economic development plan and most especially for its genuine and friendly people. As Coach Munford put it: "Carlsbad and the whole area have such a great positive energy and vibe that it is truly my privilege to locate there…there really was no second-choice area in comparison!"
Coach Munford's excitement in locating to Carlsbad is doubly matched by the city's good fortune in having a high-performance practitioner of his calibre offer his services to the area! Scheduled to commence training serious athletes in March 2013, Coach Munford is now accepting applications for a limited number of training slots…hurry as the opportunity to be trained under the guidance of Coach Munford is unique to North America!
Athletes and agents can contact Coach Munford through http://www.cpecgroup.ca