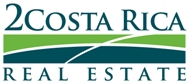 San Jose, Costa Rica (PRWEB) August 06, 2012
Once again, Costa Rica continues to amaze global leaders as the central bank on Tuesday raised its 2012 economic growth forecast for the second year in a row. The increase, 4.8 percent from the previous estimate 3.8 percent, is mainly due to strong activity and progress in the manufacturing and franchise sectors. Rodrigo Bolanos, president of the central bank, stated "This is due to growth in demand in both the external and internal markets".
Furthermore, the bank predicts the inflation rate to rise to approximately 5 percent through the year 2013. This is due to a decision the central bank made in 2007 when they decided to float the colón by letting private buyers and sellers of dollars determine the exchange rate.
Going hand in hand, the raised economic growth forecast and the high inflation rate are good signs for people wanting to do business in Costa Rica or wanting to buy or sell a home...
Committed to personal and professional excellence, integrity and service. 2Costa Rica Real Estate is a firm whose founding and guiding principles revolve around building strong relationships with our clients, insuring that every interaction is handled with an attention to detail and personal service. The firm has earned a reputation as an industry leader due in large part to its focus on helping each client to establish a clear understanding of Costa Rica as a destination and investment environment, the dynamics of each region here in Costa Rica and finally the specific properties which are of interest in a given region. For each of our clients, we are truly partners and guides, who accompany you in every step of the investment process. Our knowledge, insight and experience is shared openly and our network of affiliate professionals allows us to offer the most complete and comprehensive level of service in the country.