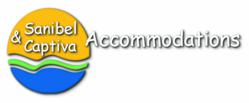 I am very excited to share the latest cutting edge technology with our owners and loyal guests. I consider it to be the most valuable technology to hit our industry in the last ten years. —Brad Lear, CEO
Sanibel, FL (PRWEB) August 02, 2012
Sanibel & Captiva Accommodations, Sanibel and Captiva's premiere vacation rental and property management company, is pleased to announce the release of a free mobile app. The Sanibel Accommodations App is designed for vacation rental guests looking to make the most out of their vacation. This exciting new app, available for the iPhone, iPad, and Android, makes vacation planning a breeze and provides a wealth of information about Sanibel and Captiva Islands.
According to Google, 61% of travelers used mobile devices to research an upcoming trip. With mobile smartphone and iPad usage heavily on the rise in the vacation rental industry, the app puts Sanibel & Captiva Accommodations at the leading edge of the industry. Few other vacation rental companies in the Southwest Florida area offer a product like this, and Sanibel & Captiva Accommodations prides themselves on investing in advanced technology to provide a better experience for guests and property owners.
"I am very excited to share the latest cutting edge technology with our owners and loyal guests," said Brad Lear, CEO Sanibel & Captiva Accommodations. "I consider it to be the most valuable technology to hit our industry in the last ten years. It gives us a new, powerful resource to use in meeting our goal of providing unmatched guest satisfaction."
Vacation rental guests will be invited to download the app prior to arrival, so that they can easily access pre-arrival information, directions to the property, points of interest, and restaurant, event, and activity recommendations. The app also becomes a useful tool when out exploring the islands, as it uses the phone's GPS to help navigate back to the guest's rental property. Additionally, all of the restaurants, activities, and points of interest can be viewed on a map to find directions and proximity to the vacation rental.
You don't have to be a Sanibel & Captiva Accommodations guest to enjoy this app—visitors can also download the free app to research the area and what it has to offer. Another exciting feature is that users can browse and book vacation rentals directly from the app. It contains information on all Sanibel & Captiva Accommodations properties, including photos, property details, locations, availability, and the option to reserve the property with the touch of a button. Properties can also be viewed on a map, making it possible to walk by and get a feel for other vacation rentals for a future Sanibel or Captiva stay.
The Sanibel Accommodations App is a must-download for anyone planning a Sanibel Island or Captiva vacation. Sanibel & Captiva Accommodations manages over one hundred rental properties in the Sanibel and Captiva, Florida area. Information about the new app can be found on Sanibel & Captiva Accommodations website. The app can be downloaded from the Apple store, as well as from the Android mobile store.