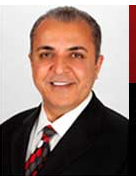 When done right, this translates into real world cash savings, year after year...
(PRWEB) August 15, 2012
The popular national CPA firm of FrankGuttaCPA.com has begun offering new business incorporation services and offering a free initial business startup consultation for a limited time. Entrepeneurs beginning a new company can use the professional advisement and professional incorporation service to the lay the proper foundation for success from the start.
With the service people can quickly determine which corporate structure will provide the tax benefits they require. Once determined the S corp, C corp, LLC, P.A.corp etc can be created for the client hassle free.
Those considering a new business or are currently operating as a sole proprietorship or general partnership are encouraged to contact FrankGuttaCPA.com immediately to review the immediate benefits that can be enjoyed.
"Selecting the right structure for your business will save you money and tax liabilities for years to come... When done right, this translates into real world cash savings, year after year," stated Frank Gutta, lead accountant.
A few of the services being offered ideal to small business startups include:

A tax benefits of incorporation review
Statement preparation setup for your new corporate entity
Finanical planning strategy session to maximize deductions
According to the site, the peace of mind knowing that complex tax issues are handled by experienced professionals with the clients best interest in mind provides relief. Business owners know they have this aspect covered so they may focus on growing a successful company.
About FrankGuttaCPA.com:
Based in Ft. Lauderdale, the accountant firm serves clients nationally who want the best for their business needs. The experienced professionals with the firm offer a full suite of bookkeeping, tax preparation and advice and business advice to help their clients succeed. To learn more about their business incorporation services, or to schedule the free no obligation initial consultation visit their site today.
Contact:
Small Business Tax Accountant, Frank Gutta CPA
401 E Las Olas Blvd
Fort Lauderdale, FL 33301
(954) 452-8813
http://frankguttacpa.com