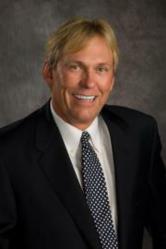 Colorado Springs, CO (PRWEB) August 16, 2012
A financial planner with 26 years' experience in the field, Dale E. Payne is offering a free-of-charge Market Commentary email service through his website. Payne's regular Market Commentary emails provide readers with tips and information relating to various timely financial and economic issues. To subscribe, readers can fill out a simple form available on Dale E. Payne's website: http://dale-e-payne.com.
As an independent financial planner, Dale E. Payne offers clients a wide range of programs designed to create well-rounded financial strategies for people in all income brackets. Payne's investment advisory services include fee-based financial planning, asset management services, and a consulting service for retirement plans, stocks, bonds, CD, EFTs, and mutual funds. In addition, Payne is an independent insurance agent who aids his clients in finding the best plans for life insurance, long-term care, and annuities. All plans are customized to meet a client's individual needs, means, and values.
In recognition of the fact that seminars conducted by financial planners have become quite popular in recent years, Dale E. Payne recently led a seminar of his own titled "Sustainable Financial Planning," which took place on July 31.
About Dale E. Payne
Dale E. Payne is a financial planner, licensed insurance agent, and an Investment Advisory Representative of Pearl Street Advisors, LLC, an SEC Registered Investment Advisor. Mr. Payne's credentials and degrees include a Bachelors Degree of Science in Business Management from the University of Phoenix; a ChFC® (Chartered Financial Consultant) and CLU® (Certified Life Underwriter) from the American College; a CFP® (Certified Financial Planning Practitioner); and a CAS® (Certified Annuity Specialist) and CFS® (Certified Fund Specialist), the last two from the Institute of Business and Finance. Mr. Payne is a member of the Better Business Bureau. For more information, visit http://www.dale-e-payne.com.