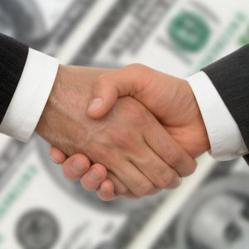 Our main objectives are to educate customers, provide financing options to users by connecting them with lenders and adhere to laws and regulations.
(PRWEB) August 03, 2012
BetterLoanFinder.com has been launched to assist consumers find loans online with good or bad credit. This new loan matching service connects consumers with the largest network of U.S. based lenders. The lending matching process is 100% free, no obligation, very easy to use and fast. Completion of the application form takes a few minutes, approvals are almost instant and cash arrives in the customer's bank account within 24 hours in the most cases.
The lending network has partnered with various types of credit lenders. Most of the lenders have strategically positioned themselves to serve the needs of people with bad credit well. These lenders recognize the difficulty of borrowing with bad credit and try hard to create easy, straight-forward and fair way to get access to money between paydays. Some of these lenders can satisfy the needs of good credit borrowers by providing them with competitive interest rates.
Payday borrowing is becoming a popular way for individuals to get emergency cash for unexpected events. The cash could be used for any purpose – medical expenses, buying a computer or even for going on a vacation. Unlike traditional lending, there is no need to be standing in line; the entire application process is online. Furthermore, most of the applications are completed without the need of faxing supporting documents.
BetterLoanFinder.com is committed to responsible lending in its loan matching process. The company adheres to the state regulations and laws, Truth in Lending Act and Fair Lending Act. The lenders in the network are members of the Online Lenders Alliance organization. Since 2005, the OLA organization has been representing companies which offer short term consumer loans. This organization protects customers from fraud, while adhering to the best practices in the loan industry.
The company's most popular offer is bad credit loans between $100 and $1,000, which helps clients get through to the next payday. Applicants must meet several requirements in order to get approved for a loan. The requirements are to:

Receive regular income or benefits.
Earn at least $1,000 a month.
Be 18 years old or older and U.S. citizen.
Have checking or savings account.
A spokesperson for the company comments: "To get a payday loan or a cash advance, start by filling out our free no obligation application form, this should take less than 5 minutes. The form is fairly simple and straightforward. Personal information entered is secure. Once our client submits an application, he or she is matched to an appropriate lender and then redirected to the lender's website. "
The spokesperson continues: "Our lender will offer the applicant a loan offer with accompanying details. We strongly encourage our users to review the loan agreement and to pay close attention to financial charges, interests and fees as well as repayment options. Choose the most favorable loan provider and go with it. Money is usually deposited into the applicant's bank account within 24 hours."
To learn more or apply for a loan, go to http://www.BetterLoanFinder.com/