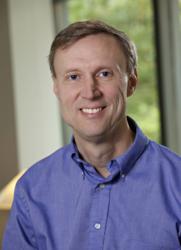 Many gold bugs may have overestimated the risk of inflation, and as lower inflation numbers come in over time we'll see less and less fear of high inflation.
Irvine, CA (PRWEB) August 06, 2012
Rare Coin Wholesalers (RCW) announced the release of their latest article, "Gold Prices and Inflation Fears." In the article, Dr. Scott Sumner, economist and writer for RCW, claims that the internet is full of commentators predicting high inflation, and they are using that argument to sell gold. He explains that since July 2008 inflation has averaged only about 1.2%, the lowest rate over any similar period since the mid-1950s.
The article describes how the fear of inflation is driven by two factors, large budget deficit and rapid increases in the money supply. Sumner presents research that suggests monetary policy has a much more powerful impact on demand and inflation rather than fiscal stimulus.
The article addresses how the current state of our economy is not likely to produce inflation. "Inflation is a concept widely misunderstood by the public," Sumner explains. "And as the economy recovers and interest rates rise closer to normal levels, the Fed intends to raise the interest rate it pays on reserves, so that they won't all suddenly spill out into the economy, causing inflation. " Specifically, he explains how the increased demand for reserves has prevented money to enter the marketplace.
The full version of the article is available by clicking the following link.
A sample of the article is reproduced below:
Many recall being taught that deficit spending boosts "aggregate demand" for goods, which is inflationary. Indeed, the Obama administration enacted its $800 billion stimulus package for exactly that reason. Yet, recent research suggests that monetary policy has a much more powerful impact on demand and inflation, than fiscal stimulus. If we continue to run large deficits, we may eventually reach the limit of what people (and foreign governments) are willing to lend to the U.S. government. At some point we may be forced to literally print money to pay our bills. And it is quite true that virtually every major hyperinflation from Germany in the early 1920s to Zimbabwe in the 2000's, has been caused by excessive government debts. Despite the connection between debt crises and hyperinflation, this argument doesn't apply to the U.S., for several reasons.
To read the full article, please click the following link.
About the Author:
Scott Sumner studied economics at the University of Wisconsin, and received a PhD from the University of Chicago. He has done extensive research on the role of the gold standard in the Great Depression and is currently a professor of economics at Bentley University, where he has taught since 1982. Sumner also writes economic articles for Rare Coin Wholesalers and a blog on monetary policy called TheMoneyIllusion.com.