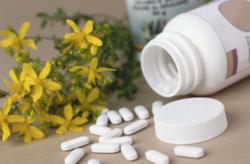 Traditional Chinese Medicine looks at the larger picture
Beverly Hills, CA (PRWEB) August 08, 2012
Clients are starting to look towards the east for successful weight loss supplements, tips, and nutritional plans. This is because systems like Traditional Chinese Medicine, or TCM, take a holistic look at health. Oftentimes, western culture focuses on just one aspect of weight loss such as pure calorie restriction. TCM looks at the larger picture including one's relationship with food, constitutional imbalances, and the yin/yang elements in a person's daily meal plan.
Longevity Herbs has several new products which utilize these philosophies and promote holistic weight loss. The first is called "Original Tea" and it uses a potent eastern herb called Jiao Gu Lan. According to TCM, this herb is intended to promote and support fat-cleansing and may lower cholesterol and increase energy. If clients drink just water and this tea, they may see quick weight loss results while purifying their bodies.
The second new detox supplement is called "Wellness Renew Plus PH." This powerful formula combines green tea catechins, sesame seed oil, and other antioxidants which may remove harmful compounds from the system. As a result, it is intended to assist liver detoxification which may result in weight loss and assist general detox therapy. This formula is a healthy and complete meal replacement with other whole foods through out the week.
Longevity Herbs is based Beverly Hills, CA and its founders, Bryan Abel and Ganit Kriel, have been running an acupuncture clinic for over 9 years. Many of their patients have found great success losing weight with these products.
For more information please visist: http://www.LongevityHerbs.com or contact them at (888) 245-0718. You may use the following code to save $5 at checkout when purchasing supplements: SAVE5!