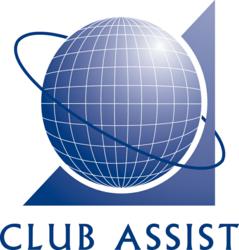 Melbourne, Australia (PRWEB) August 03, 2012
For Club Assist's partners, the organisation has long been a byword for innovation, service excellence and environmental sustainability to motoring club partners around the world.
Now it's official, with Club Assist, taking out top honours in The Australian Business Awards 2012, in three categories of Product Innovation, Service Excellence and Environmental Sustainability. This is Club Assist's second consecutive win in the categories of Service Excellence and Environmental Sustainability and is their first win in the category of Product Innovation.
This achievement recognises Club Assist for its dedication and perseverance to improve the overall service experience for stranded motorists every day. This triple honour is a significant accomplishment because the awards exemplify the corporate vision and values of being the trusted product and service delivery partner of choice through enhanced services, excellence and innovative roadside solutions.
The prestigious and comprehensive awards program, established in 2005, engages with leading corporate, government and non-profit organisations across key industry segments, including financial, manufacturing, professional services, energy, telecommunications, construction, transport, healthcare, education, food services and retail.
Entries are assessed using specific criteria via an established set of business and product award categories, benchmarking the full spectrum of organisational performance and product management to identify the industry leaders for each award category and industry classification. The awards raise the bar across all aspects of quality management and provide organisations with ways to review their business performance and identify their core strengths.
Stuart Davies, CEO and Executive President, Club Assist said: "The awards reflect the substantial investment the organisation has made in the areas of research and development, service delivery, community and environmental awareness over the last two decades.
"We are extremely proud and excited for this amazing honour. It is a true reflection of our ability to stay focused on consumer needs through innovative service delivery," Mr Davies said.
Congratulating Club Assist, Ms Tara Johnston, Program Director, The Australian Business Awards said: "These types of accolades don't come easily – they are underpinned by vision and leadership, both of which require a clear dedication to research and development.
"Despite a challenging business environment locally and abroad, this year's participants in The Australian Business Awards remain steadfast in their commitment to innovation and excellence," Ms Johnston said.
"We're proud to promote the models of business and product excellence in addition to highlighting contributions to the community and sustainability initiatives with these leading organisations and to publicly honour their achievements.
"There was unparalleled breadth and depth in this year's entries, highlighting the economic stability of Australia and stamping it as the 'clever country' for progressive projects, investment, enterprise ventures and workplace practices. Across the private, public and not-for-profit sectors, the 2012 winners of The Australian Business Awards are innovative, agile and truly 'best in class'."
About Club Assist:
In 1991, Club Assist began in Melbourne, Australia, determined to provide Royal Automobile Club of Victoria (RACV) members with the best battery replacement service available. Since then, Club Assist has enjoyed exponential growth through their relentless drive to improve the service experience for stranded members of 68 motoring clubs worldwide.
Now majority owned by Australian motoring clubs, Club Assist continues to expand the development of new partnerships and the expansion of services with existing motoring club partners. With more than 500 staff members and 3,500 contracted service providers, Club Assist operates in Australia, New Zealand, North America and Europe. The organisation's core business is the supply of automotive batteries, battery testing equipment, roadside assistance, automotive glass, alternators, starter motors, marketing programs and collateral and, training to motoring clubs and their members around the globe.
Media Contact:
Club Assist
Doragnes Bradshaw
Corporate Communications Manager
PH: +61 3 9797 8632
Doragnes.bradshaw(at)clubassist(dot)com.au