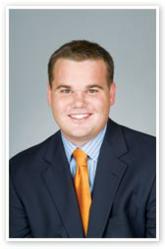 These Online MMJ Strategy Sessions are a great way to get timely and valuable information...
Denver, CO (PRWEB) August 02, 2012
In the states where voters have approved Medical Marijuana, there are still enormous obstacles for centers, co-ops, and dispensaries to overcome.
In California, news of high-profile closure threats has caused some operators to re-evaluate their processes and prepare now for any interruptions. In Arizona, even as the state is finishing a very successful rulemaking and application process and is set to start granting dispensary operating licenses, there are some who would like to prevent the voter-approved program from moving ahead. In Los Angeles, members of the City Council recently voted unanimously to ban all dispensaries within the city limits.
How these threats and actions will play out in the coming months remains to be seen. However, even if an organization is not directly affected by these actions, they still need to be concerned about IRS and state tax audits, insurance, labor laws, patient validation, licensing requirements, lawsuits, diversion control regulations and more. One thing is clear: a focused effort on minimizing risk and protecting Medical Marijuana businesses is desperately needed.
In response, MJ Freeway Software is launching the first in a series of free Online MMJ Strategy Sessions for all Medical Marijuana professionals and will feature industry professionals who will offer strategies, solutions and expert insights. Each session will be followed by open Q&A.
"MMJ organizations still need to be prepared for accounting, insurance, tax collection, and all the various other things any other business would need," said Amy Poinsett, co-founder and CEO of MJ Freeway. "We felt that as an advocate for legitimacy, we should take the lead in providing a forum to share strategies and solutions to these problems, and the time was perfect to identify key steps every organization can take to minimize their risk."
"These Online MMJ Strategy Sessions are a great way to get timely and valuable information in a relaxed setting. The Medical Marijuana Industry realizes the value and professionalism that being a partner with MJ Freeway brings, and I am proud to be a part of this effort", added Patrick McManamon, Founder and CEO of Cannassure Insurance Services and the guest presenter for this session.
Reserve your spot today by contacting MJ Freeway Sales at 877-832-2677 or click here to register. And, be sure to visit MJFreewaySales.com often for upcoming Online MMJ Strategy Sessions and for information on MMJ software packages.
###
About Cannassure Insurance Services LLC
Cannassure is an insurance organization focused exclusively on the Medical Marijuana Industry. The firm develops, underwrites and services alternative property & casualty and risk management products for the Medical Cannabis Industry. As President of Cannassure Insurance Services, LLC, Patrick McManamon is responsible for the program development, design, structure, risk management and marketing of Cannassure. Patrick offers 12 years of experience in the insurance and financial services sectors. For more information about Cannassure Insurance Services LLC please call 800-420-5757 or go to Cannassure.com.
About MJ Freeway LLC
MJ Freeway's premium business platform features GramTracker™ and GrowTracker™, patent-pending inventory control and grow management applications integrated into their hosted software. MJ Freeway delivers cloud-based point of sale systems with patient and financial record management, guaranteed state-specific regulatory compliance, and multiple integrations with social networks, testing labs, and locators- accessible to any MMJ business with a computer and a web connection. For more information please call us at 877-832-2677 or visit us at http://www.mjfreewaysales.com.