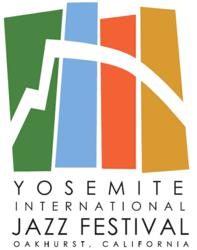 We're very excited about these concerts. We have some quality acts that jazz lovers will truly appreciate
Oakhurst, CA (PRWEB) August 01, 2012
As follow-up to the successful Yosemite International Jazz Festival last year, the committee responsible for the concert is hosting a series of mini-concerts at various venues throughout the area.
The concerts take place every other Thursday at businesses throughout eastern Madera County. Thursday, August 9, The Queen's Inn By the River in Oakhurst will host Mark Monreal.
"It's going to be a great event out on the lawn at the Queen's Inn By the River," said Colette Goga, chair of the committee. "Bring your chair or beach blanket and come out to enjoy some great music," she said.
Mark Monreal will return to the region August 23, this time performing at the clubhouse at River Creek Golf Course in Ahwahnee.
The next concert will be at the Clubhouse at Yosemite Lakes Park on September 13. Niteflight and Take 5 will perform at the lakeside venue.
"That will be another great venue to bring a lawn chair or beach blanket," said Goga.
The concerts return to the Queen's Inn By the River on September 27 when Scats on the Sly perform their popular brand of jazz.
The series then wraps up at Sierra Sky Ranch in Oakhurst on October 11 when the Rich Severson Band takes the stage to close things out.
"We're very excited about these concerts. We have some quality acts that jazz lovers will truly appreciate," said Goga. "Combine the great music with the scenic venues, and each concert promises to be a memorable evening."
Tickets cost $20 per person for each concert. Doors open at 6 pm and concerts start at 7. Additionally, special VIP preferred seating is available for $50 for two people that will also include a bottle of Yosemite International Jazz Festival Wine. That specially branded wine will also be available for sale at each venue.
For more information, visit http://www.YIJazz.com, or http://www.facebook.com/yosemite.jazz.festival or call the Oakhurst Area Chamber of Commerce at 559-683-7766.