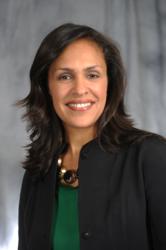 The Maynard Jackson Youth Foundation is a Foundation for the Future – for Atlanta, for Georgia, and for the world. One hundred percent of the Leadership Academy alumni have the opportunity to attend college.
Atlanta, GA (PRWEB) August 03, 2012
The Maynard Jackson Youth Foundation (MJYF) is celebrating 20 years of service and dedication to guiding and coaching young people from metropolitan Atlanta to become ethical leaders. To salute this milestone, MJYF will host a gala highlighting the work of the Foundation and the accomplishment of the MJYF Leadership Academy's graduates, while remembering the Maynard Jackson legacy.
Ignite! 2012 will be held on Friday, August 24, 2012, at the Woodruff Arts Center in Atlanta, with an incredible group of community leaders convening to ensure the success of this first major event for MJFY and the first public event to pay tribute to the legacy of Maynard Jackson since his death in 2003. Honorary Chairpersons for Ignite! 2012 include Atlanta's Mayor Kasim Reed; Shirley Franklin and Andrew Young, former mayors of Atlanta; and Alexis Herman, former U. S. Secretary of Labor.
Founded in 1992 by the late Atlanta Mayor Maynard Jackson, the Maynard Jackson Youth Foundation has helped train hundreds of young people from across metropolitan Atlanta to become leaders for tomorrow. MJYF has positively impacted the lives of youth through its signature program, the MJYF Leadership Academy. High School students learn the skills and principles of leadership, critical thinking, entrepreneurship, community service, and how to prepare for their continued education and careers while participating in the Leadership Academy.
The Ignite! 2012 evening will commence with an awards ceremony at 6:30 p.m. in the Rich Theater of the Woodruff Arts Center, recognizing MJYF scholars and other individuals who have demonstrated leadership, vision, and commitment to their communities. Honorees include Shirley Franklin, former Atlanta Mayor, and CEO & chairman of the board of Purpose Built Communities; Charles Brewer, founder and managing partner, Las Catalinas; Rosa Arnold, founder and CEO of the Albert T. Mills Center; and Joey Reiman, thinker, founder and CEO of BrightHouse, a global consultancy.
Following the awards ceremony, guests will move into the High Museum at 7:30 p.m. to be treated to exciting and memorable entertainment with fabulous food and drink. The featured performance for the evening will be B. o. B. (Bobby Ray Simmons, Jr), an American rapper, singer-songwriter and record producer, whose music has consistently topped the Billboard charts in the U.S. and the U.K. DJ Mars, a household name on the DJ scene and founder of the world famous Superfriends Crew, is also on hand to entertain.
"The Maynard Jackson Youth Foundation is a Foundation for the Future – for Atlanta, for Georgia, and for the world," says Brooke Jackson Edmond, CEO of the MJYF. "One hundred percent of the Leadership Academy alumni have the opportunity to attend college. The 20th Leadership Academy class is currently in session with 31 high school juniors from 9 high schools in Metro Atlanta, South Fulton, and Clayton County areas – our largest class to date. We also have 25 high school seniors from our 2011 Leadership Academy class that we are continuing to work with as they prepare for college. We want to expand the boundaries of our Leadership Academy in the coming years," Mrs. Edmond added. Virgil Murray is the Executive Director of the MJYF and Valerie Richardson Jackson, the widow of Mayor Jackson, is the Chairperson of the Board of Directors.
Maynard Jackson's remarkable legacy as a champion for social justice and economic progress will forever influence the future of Atlanta and the nation. "While renowned for building bridges between communities, shaping Atlanta into an international portal of commerce, and fighting for civil rights, Maynard's tireless advocacy on behalf of young people was his true passion," says Valerie Jackson. Although Maynard is no longer physically with us, his spirit continues in each of our MJYF scholars," she said.
All proceeds from Ignite! 2012 will be used to ensure that promising young people have the tools they need to prepare for future leadership and to realize their dreams. For more information about corporate and individual sponsorships and details for Ignite! 2012, please visit us on Facebook or call us at 404-681-3211.