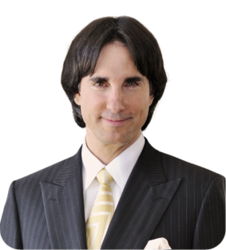 I believe the potential, and the actual wealth is sitting stored in our lives but we haven't figured out how to translate it and value finances enough to turn it into cash - Dr. John F. DeMartini
Chicago, IL (PRWEB) August 02, 2012
Dr. Demartini is conducting the inaugural presentation of "Where's My Billion? Unlock Your Vast Wealth Potential" a day-long seminar to help individuals discover the wealth they have and achieve the wealth they desire.
The event is scheduled August 8 for 8 am–8 pm at the Doubletree Hotel in Skokie, IL.
As Dr. Demartini states, "I believe the potential, and the actual wealth is sitting stored in our lives but we haven't figured out how to translate it and value finances enough to turn it into cash. That's what this program is about: how to take the potential you have already and turn it into cash so that you can have the millions or billions or whatever level of service you want to provide."
"The timing is perfect for everyone, especially in this economic climate we are all facing," said Paul Campbell, CEO of Gratus Productions. "We are fortunate he is coming in for one day to share his amazing proven methodologies on building wealth."
Space is still available. Sign up at http://www.gratusproductions.com or http://www.drdemartini.com. Enter the promotion code "DEMARTINI" to receive a special discount when booking your ticket in advance. In addition, feel free to contact Gratus' event executive, Gretchen Campbell at Gretchen(at)gratusproductions(dot)com
About Dr. John F Demartini
Dr. Demartini is considered one of the world's leading authorities on human behavior and personal development. He is the founder of the Demartini Institute, a private research and education organization with a curriculum of over 72 different courses covering multiple aspects of human development.