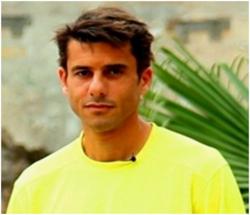 Public opinion provides leaders with the validation necessary to initiate the change they believe in.
Santa Monica (PRWEB) August 02, 2012
MADin15 means Make a Difference in 15 minutes and was launched to enable anyone to Make A Difference in the world, primarily by connecting non-profits with volunteer resources.
Public opinion polls and surveys have proven to be a powerful tool in shaping public policy and general public perceptions of key issues that affect non-profits across the globe. MADin15.org is making it easy for everybody to voice their opinions with the end goal of affecting positive change.
The founder of MADin15, Adam Radly, said, "Public opinion provides leaders with the validation necessary to initiate the change they believe in. On the other hand, public opinion can also present a unified voice to express a stance that may be contrary to our leaders' personal opinions and ideals. MADin15 seeks to be an instrument that shapes public opinion."
In order to maintain the integrity of their polls, surveys and petitions, MADin15.org requires voters to register with the site before casting votes. Adam Radly said "It is important that the views that we share and the public policy we help to shape is based upon valid public opinion. We have worked hard to ensure our results accurately represent the views and attitudes of the general population and are not skewed by invalid votes." Registration with MADin15 is free.
In addition to participating in polls and petitions, after signing up for a free MADin15.org account, users can also search for opportunities to volunteer to Make A Difference with many non-profit organizations. The site currently lists a range of volunteering opportunities, many of which can be completed by working from home.
For questions about MADin15.org or interviews with Adam Radly please email media(at)MADin15(dot)org.
About Adam Radly
The Radly Center was founded by Adam Radly in 2002 and has established and supported numerous nonprofit projects. Adam Radly was the founder of the World Reconciliation Day event where Nelson Mandela provided his penultimate speech about reconciliation and Adam Radly's company donated $1 million to the Nelson Mandela Children's Fund. Adam Radly is also the Producer and Director of the documentary, The Art Of Reconciliation – featuring Nelson Mandela which is due for release on Sep 8, 2012.