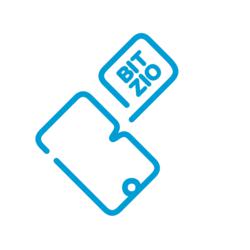 ROAR and Bitzio have teamed up to finance the development and launch of cutting edge apps for the world's most popular entertainment properties and talent, including actors, celebrities, musicians and professional athletes.
San Francisco, CA (PRWEB) August 02, 2012
ROAR, one of Hollywood's most successful talent management companies and Bitzio, Inc. ("Bitzio" or "the Company") (OTCBB:BTZO), a leader in apps, mobile media and behavioral analytics, have teamed up to finance the development and launch of cutting edge apps for the world's most popular entertainment properties and talent, including actors, celebrities, musicians and professional athletes.
Tapping into ROAR's experience and deep relationships in the entertainment industry, Bitzio will work with the ROAR team to bring entertainment properties and brands to life through fun and engaging apps complete with the elements of the Bitzio Engine: reach, monetization, gamification and behavioral analytics.
"We partnered with Bitzio because of their strong platform – fast development and deployment times, authentic interaction, meaningful analytics and a fair partnership model. They provide a turnkey solution for talent and brands," explained Greg Suess, Co-Founder and Partner of ROAR.
ROAR's relationships with top talent agencies, studios and music labels will offer opportunities with popular celebrities, actors, musicians and athletes who are looking to connect with fans through their own unique apps. ROAR will look across all media and entertainment to identify and seek out the best properties and talent, and work with Bitzio to develop, design and market an app that enhances brand value and provides a significant new revenue stream for the property or talent.
"ROAR has extensive experience in managing the strategic process required to build and develop entertainment brands. Aligning Bitzio and ROAR together to connect talented artists and brands with our stellar mobile app development and marketing team will connect fans directly to the entertainment figures they love with engaging games and apps. Partnering with ROAR is going to provide us immediate access to an amazing amount of potential media rights and app development opportunities," said William Schonbrun, President and CEO of Bitzio.
Some of the key targets for the ROAR/Bitzio partnership include:

Talent Agencies/Artist Representation
Production Companies/Movie Studios
Music Labels
Celebrity Non-Profits
Brands
Professional Athletes
About ROAR
ROAR is a management company with deep expertise in brand management, business development, content creation, marketing, & talent. ROAR integrates these services and the corresponding business networks it operates within to create & leverage opportunities for its clients. ROAR represents some of the most prominent actors, musicians, writers, hosts, experts, icons, directors, brands, corporations and investors in today's market. ROAR provides comprehensive management services for its clients including managing partnerships, strategic alliances, & marketing strategies that engage consumers through entertainment, music, & lifestyle experiences. For more information on ROAR, please contact Liz Norris at media(at)roar.la or 310.424.7800. http://www.roar.la
About Bitzio, Inc.
Founded in 2011, Bitzio is a leading mobile media and app development company focused on connecting fans of large entertainment and sports properties with the players, celebrities and teams they love. Powering these apps is the Bitzio Engine, which captures valuable user data and drives increased user monetization. What makes Bitzio really different is its approach to capturing users. Most app companies build first and hope the audience will come. Bitzio licenses media rights of sports and entertainment properties with millions of existing fans. Bitzio uses these rights to create mobile apps and web experiences for these existing fan bases. The company aims to be responsible for the download of 1 Billion apps by 2014. For more information, visit http://www.bitzio.com. To learn more about Bitzio, connect on Twitter and Facebook.
Forward Looking Statements
This news release contains forward-looking statements within the meaning of the U.S. Private Securities Litigation Reform Act of 1995 and Canadian securities laws, including statements relating to expectations the 2012 fiscal year; The terms and phrases "goal", "commitment", "guidance", "expects", "would", "will", "continuing", "drive", "believes", "indicate", "look forward", "grow", "outlook", "forecasts", and similar terms and phrases are intended to identify these forward-looking statements. Forward-looking statements are based on estimates and assumptions made by Bitzio in light of its experience and its perception of historical trends, current conditions and expected future developments, as well as other factors that Bitzio believes are appropriate in the circumstances, including but not limited to general economic conditions, Bitzio's expectations regarding its business, strategy and prospects, and Bitzio's confidence in the cash flow generation of its business. Many factors could cause Bitzio's actual results, performance or achievements to differ materially from those expressed or implied by the forward-looking statements, including, without limitation: risks related to competition; Bitzio's reliance on key personnel; Bitzio's ability to maintain and enhance its brand; and difficulties in forecasting Bitzio's financial results, particularly over longer periods given the rapid technological changes, competition and short product life cycles that characterize the mobile application industry. These risk factors and others relating to Bitzio that may cause actual results to differ are set forth Bitzio's periodic filings with the U.S. Securities and Exchange Commission (copies of which filings may be obtained at http://www.sedar.com or http://www.sec.gov). These factors should be considered carefully, and readers should not place undue reliance on Bitzio's forward-looking statements. Bitzio has no intention and undertakes no obligation to update or revise any forward-looking statements, whether as a result of new information, future events or otherwise, except as required by law.