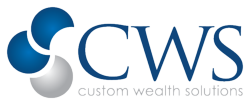 The lending market is a complex system that requires experience and training to get right. Timing is essential... Simply buying into a loan at the wrong time or at the wrong rate, can mean thousands of dollars in additional interest payments.
Australia (PRWEB) August 02, 2012
Many have probably heard the cynical expression 'love is a game where the one that cares less wins'. It may or may not apply to true love, but it certainly applies to the Treasury bond market; and right now borrowers are losing.
Treasury bonds are the low-risk alternative of financial instruments. They are the financial equivalent of the girl "with the great personality" you ask out when you are not sure whether you can get a date.
When things get tough, investors will trip over themselves for the chance of investing in boring, low-risk, and low-yield bonds issued by sovereign states with high credit rating. However, not all Treasury bonds are born equal. Australia is part of an elite group of around 7 countries with an AAA rating. These countries are considered the most stable and most likely to pay back any money invested in its national bonds; and for this reason investors will invest in them in exchange for low to very low interest rates.
Nevertheless, when the financial news become more upbeat and traders start to pin their hopes on better times, boring but reliable T-bonds lose their appeal to many investors. This means the Australian government must increase the interest rate it offers on its bonds if it wishes to keep its quota of treasury sales.
How much does this affect Australian investors? A lot. Treasury bonds are the benchmark investors and bankers use when measuring the rate of return they want on loans. After all, why would an investor risk lending money to a borrower that may or may not pay back a loan, if it can invest in low-risk Australian treasury bonds.
A rise in Treasury bond rates, in effect, increases the cost of borrowing money. When Treasury rates are low because everybody wants a safe haven for their cash, the cost of borrowing money is low, which allows people to purchase low-interest mortgages and businesses to qualify low-interest commercial loans. This is good for the economy because it stimulates spending by individuals and corporations.
Australian businesses and homeowners were hoping the Reserve Bank of Australia would reduce interests; and there were signals that indicated this might happen. This break in interest rates would not have come a moment too late as far as the Australian manufacturer industry is concerned. Monday, 30th July saw a significant drop in the manufacturing index of Australian manufacturing businesses.
However, after the European Central Bank promised to bail out ailing European economies come what may, investors have got caught up in the optimistic mood and are rallying behind the Australian share market leading it to a third peak in two months. This demand for riskier investments has forced the price of 3-year Treasury bonds from 2.17% to 2.58% in a week.
The lending market is a complex system that requires experience and training to get right. Timing is essential. According to Chris Appleyard, head analyst for Custom Wealth Solutions, simply buying into a loan at the wrong time or at the wrong rate, can mean thousands, hundreds of thousands or even millions of dollars in additional interest payments.
Custom Wealth Solutions is an established wealth and advisory company in Australia. They cater to clients' financial needs by providing them with tailored and comprehensive financial planning advice. They provide services to businesses and individuals in Brisbane, Sydney, Melbourne and the Gold Coast.
Their services include insurance needs, investment and lending solutions, superannuation including SMSFs, and wealth management – all designed to help clients manage their cash flow, eliminate debt, minimise tax and create wealth.
For all your financial needs, contact Custom Wealth Solutions today. Call them at phone number 1300 001 297 or visit their website http://www.customwealth.com.au/.