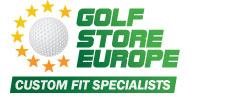 The site makes it easy for the customer to create their very own custom-made golf clubs
(PRWEB UK) 2 August 2012
As expected, custom-made models from leading manufacturers such as Taylormade, Mizuno, Titleist and Wilson Staff prove to be continually in demand.
GolfStoreEurope.com is known as the industry's 'Custom Fit Specialists' and the site makes it easy for the customer to create their very own custom-made golf clubs. A representative from the company explains the online step-by-step process, which has been tailored to make ordering clubs as fast and easy as possible.
"Customers on our site can choose from a variety of pre-set specifications using a number of simple drop-down menus," he explains. "All they need to do is choose their hand choice, club selection, shaft specs, flex options, grips, lengths and club angles to effectively put together their very own set of clubs.
"We incorporated this feature into our site to address the growing need for bespoke equipment amongst contemporary golfers. Everyone's game is different and we need to make sure we're offering as many options as possible to customers who approach the buying process knowing exactly what they want from their golf clubs."
GolfStoreEurope is Europe's leading provider of specialist golf equipment. Based in Ireland and boasting stores up and down the country, the retailer also gives customers the opportunity to order an array of top golf accessories on the web – head over to golfstoreeurope.com and check out the ever-expanding range of products now available at the click of a button. The staff at the company emanate a clear passion for the sport and so are able to cater for both amateur and professional golfers alike.