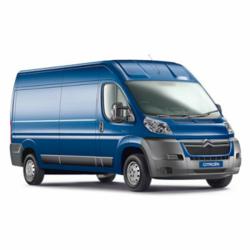 (PRWEB) August 02, 2012
The results of a survey by AA/Populus has reported that 25% of young motorists are involved in a crash within six months of being awarded a full EU driving licence.
'This research is not good for any motorists of any age,' says Roy Ganley, the owner of Bolton-based First Step Leasing, providers of lease vans to companies across the UK. 'Regardless of our age and driving history, we all need to be aware of these statistics and the potential for risk which could be encountered within our daily routines for both home and business.'
More than 14,000 motorists were surveyed for the research endorsed by the Institute of Advanced Motorists that also revealed that nearly 40% of drivers are involved in a crash before their 23rd birthday.
'I think it's important to remember that not every young driver is reckless, over confident or dangerous,' says Roy Ganley, a provider of contract hire vans for over twenty years. 'But some can be, and we all need to be aware of the potential risk involved.'
Further analysis revealed that these first collisions were more likely to occur when the vehicle only contained the driver as 63% of crashes occurred when there were no passengers in the car, and these incidents were more likely to happen during daylight hours as only 13% were reported as night time events. Only 15% of collisions were the result of bad weather, such as rain, storms, flooding or similar.
'These statistics do not illustrate who was to blame in these accidents,' says lease vans supplier, Roy Ganley of First Step Leasing. 'They simply illustrate that a young driver was involved.'
'This is a vitally important issue which doesn't get enough attention,' says Nigel Mansell, a Member of the Commission for Global Road Safety. 'Too many of our young people are still being killed or injured on the roads. These are preventable tragedies.'
'It is also worth bearing in mind that driving instructors are very aware that there is a 'way to drive' and a 'way to drive to pass your test'. When learners are being taught to drive, they often have to master their own driving style first before adapting it to ensure that they will pass with an examiner,' says Roy Ganley of lease vans supplier, First Step Leasing.
'However, these young drivers, upon passing their test are sharing the roads with other motorists who may be more experienced and have been driving for decades as opposed to months, and are more likely to have slipped into lazy habits. These drivers are a large hazard to other road users too.'
The research, compiled by the AA in partnership with the Make Roads Safer Campaign recommends that youngsters below the age of seventeen are provided with safe, monitored off-road areas to gain motoring experience before beginning their driving lessons.
'In America, teenagers are taught to drive as part of the school curriculum, in some States as low as fourteen,' says lease vans supplier, Roy Ganley of First Step Leasing. 'While this may at first sound alarming to us in the UK, American teenagers are trained on special off-road areas so the students can gain that all-important experience without being a risk to other road users.'
'Road safety education must be a life skill that starts at the age of three but is continually refreshed through life. It needs to begin many years before someone is old enough to apply for their provisional licence,' says Director of the AA, Edmund King. 'If teenagers have had interesting and practical road safety education they are less likely to take dangerous risks when they get behind the wheel alone.'
'Risk is the key word here,' says Roy Ganley, a lease vans supplier to companies across the UK. 'Companies who rely on van leasing and commercial vehicles, and those where driving is an essential aspect of their business need to be aware of their younger staff members, as well as other young drivers on the roads - this is not said to encourage ageism but rather to advise an awareness of the risks that may be encountered due to inexperience and over confidence.'
'Road crashes are not only the leading cause of death and injury for young people in the UK, but also across the world,' says King. 'We need safer drivers in safer cars on safer roads, to reduce these preventable deaths in the UK and across the globe.'
'The results of the research should be used as a preventative measure if you're a company owner with young drivers that are an essential component of your daily business,' says Roy Ganley, supplier of leasing vans to a number of different companies.
'Ensure that your young drivers are well aware of safe working practices and essential procedures are carried out. This is to ensure that they don't become another 'young driver statistic' and are protected from other young motorists who could pose a risk to them whilst they're out on the roads.'
'Young male drivers especially suffer from a deadly combination of overconfidence and inexperience,' says IAM Chief Executive, Simon Best. 'Post-test training is without doubt the best way to address this. A focus on road safety in the national curriculum is currently non-existent- this needs to change. Driver training for under 17 year olds can be a fun way of introducing young people to safe driving.'
'Although the results of this research highlight a specific demographic of drivers - those being young people below the age of 23 - it is important that we recognise these statistics,' says Roy Ganley, whose company First Step Leasing has been leasing vans for over twenty years. 'Now we know the figures involved, business owners and employers can take preventative measure to prevent our young drivers becoming one of those statistics and remaining safe on the UK's roads.'
This press release is part of an ongoing search engine marketing campaign by Zen Cart web designers Vizcom.