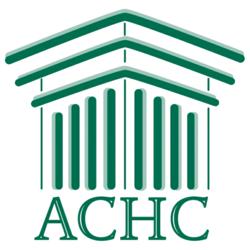 Raleigh, NC (PRWEB) August 03, 2012
The Accreditation Commission for Health Care, Inc. is pleased to announce continued compliance of its quality management system, meeting the ISO 9001:2008 standards.
On June 19, 2012, ACHC underwent the 9th annual surveillance audit of its ISO quality management system. DNV Certification Inc., a global provider of management system certifications, conducted ACHC's yearly site visit to monitor and certify its compliance to ISO 9001:2008 standards. This yearly assessment includes a review of evidence to determine compliance to standards, as well as comprehensive audit of ACHC's processes and work systems.
Since its first audit in 2004, ACHC has maintained quality management system certification to promote efficient and consistent processes to serve its customers. In addition, ISO principles provide guidelines to help ACHC understand and meet its customers' requirements, as well as a framework to continually improve ACHC processes.
ACHC is a not-for-profit organization that has stood as a symbol of quality and excellence since 1986. They are ISO 9001:2008 certified and have CMS Deeming Authority for Home Health, Hospice and DMEPOS. ACHC is the provider's choice for accreditation because of personal account managers, relevant and realistic standards, competitive pricing and a friendly, consultative approach to accreditation. Accreditation by ACHC reflects an organization's dedication and commitment to meeting standards that facilitate a higher level of performance and patient care.
For more information on ACHC's accreditation programs, or to download free accreditation standards, please visit http://www.ACHC.org or contact them at customerservice(at)achc(dot)org or 855-937-2242.