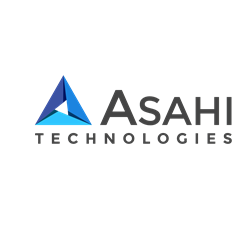 .NET is an Ideal platform to build websites especially if they are large. The programming language is a flexible tool for developing custom software
(PRWEB) August 03, 2012
World Markets and their demands have diversified over the past decade, and to meet these market requirements firms require effective custom programmed software solutions. And to build a stable application developers require a powerful framework, like Microsoft backed .NET framework to build applications. Close to 200 million websites around the world are built using .NET, proving its efficiency and popularity. For firms seeking high-end .NET applications, Asahi Technologies a New York based web development firm announces Custom Programming Solutions NY using .NET technology at affordable cost.
Experts on custom programming Technology also recommend Dot Net Development Company NY for its ability to build stable applications and scalability. the .NET framework is imbibed with a large library that gives higher scope for the developer, unlike many other tools of comparable capabilities. It is also the only custom programming framework that enables language independence and interoperability, making coding easier to create custom applications. Apart from that, the framework is compatible with other programming languages, enabling programmers to create custom software by combining their own source code with the .NET. But the major advantage with .NET is its Common Language Runtime (CLR) engine, which provides exceptional properties in memory management and security fields.
".NET is an Ideal platform to build websites especially if they are large. The programming language is a flexible tool for developing custom software" says Vinod Subbaiah, CEO of Asahi Technologies. "With a vast library and third party components for user interface, networking and data access, it is proven tool for building stable applications. At Asahi Technologies, we develop exceptional web applications using .NET in accordance to client requirements and ensure they get the perfect web solution at affordable cost"
About Asahi Technologies
Asahi Technologies is a New York based web design and development firm that provides software consulting and development solutions to small and medium level businesses all across North America. Asahi Technologies specializes in responsive design, cloud computing, online marketing, Android Application Development Company NY and open source technologies. Under the leadership of Mr. Vinod Subbaiah, who himself started his career as a software programmer, Asahi Technologies' team comprises of experienced software professionals have extensive knowledge of technology covering B2C and B2B operations. The firm's headquarters is located in New York City, NY.