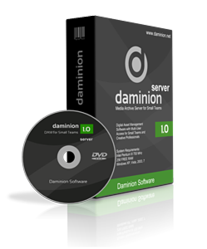 The only TRUE multi-user photo manager currently available on the market at an affordable price.
(PRWEB) August 07, 2012
Daminion 0.9.5 comes with more than 30 improvements. Improved cataloging capabilities make media library classification even faster. There's an added backup/restore feature for the server catalog, improved rescan of folders, and a lot more, including several optimizations and bug-fixes.
A detailed list of changes is available on the product home page
5 RANDOM DAMINION BENEFITS

Low-cost multi-user photo manager for small teams.
Daminion Server is the only true multi-user photo manager currently available on the market at an affordable price.
Excellent cataloguing capabilities
Classifies large media libraries quickly and finds media documents instantly.
Daminion Server is ready to use in 5 minutes – no administrator skills required
Download, install, and specify the location of the image library folders.
Easy import of existing image libraries
IPTC/XMP metadata support enables existing image annotations to be imported automatically – including tags with a hierarchical structure.
Because Daminion automatically saves metadata in XMP, files can easily be shared with other digital asset management solutions.
PRICING
Unbeatable special offer for a limited period only: 15% discount on Daminion Server for 5 users, $1270,75 US. Offer open until 15 Sept 2012.
The standalone version of Daminion is free.
ABOUT DAMINION SOFTWARE
Daminion Software has been working on the digital photo management software market since 1999 and specializes in digital asset management software (DAM) solutions.
The company's flagship product, Daminion, is a network-friendly photo manager for small teams. The software is the product of many years' experience gained in the digital media management industry. PicaJet.com, founded in 1999, is also the creator of PicaJet Photo Manager and RoboImport, both of which are standalone digital photo management solutions for photographers and digital camera owners.