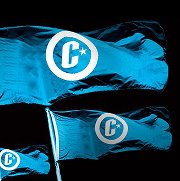 Even large global companies understand the value of constantly adapting and revitalizing their brands to consumers, because they know the impending doom of complacency. - Paul Schmidt, Lead Strategist, Blue C
Costa Mesa, California (PRWEB) August 02, 2012
With consumer spending fluctuating and an economy that sees drastic ebbs and flows on a daily basis, it is more crucial than ever for businesses (regardless of size) to understand the concept of continually adapting and revitalizing their brands and brand messaging. Consumers in the marketplace grow continually more cautious, more particular and more guarded in the brands they accept and allow into their comfort zone, and with that behavior, companies not adapting to these changes often find their brands suddenly adrift and outdated. Blue C, an integrated marketing communications firm based in Costa Mesa, California recently began offering what they refer to as services in "brand refreshment", or rather helping clients understand and execute a revitalization of their current brands to meet the ever-changing demands of consumers.
"We have seen consistent requests from both existing clients and new partners to take their brands and make them cool again." says Eric Morley, Co-founder and Principal at Blue C. "Whether it be the launch of a new brand, or the revitalization of a brand that may have become stagnant, our refreshment process takes inventory and analysis of their current presence in the marketplace and helps them adopt change and execute a new brand presence to better communicate to the audiences they target."
The "Brand Refresher" process developed by Blue C differs from client to client based on objectives and situations, but is structurally developed to review brand identity attributes such as logo, taglines, color palettes, brand imagery, positioning, messaging and consistent collateral development. The agency, which has a solid reputation in consumer understanding and enthusiast marketing, analyzes the key attributes and trends within the audiences their clients are looking to connect with. Through research and strategy, the brands are then modified, revised or in some cases, recreated from scratch to better attract core audiences, develop enhanced brand engagement and overall brand awareness in the marketplace.
"Some of our clients may simply need a logo or a website re-skin, while some may need an entirely new brand look and feel." says Paul Schmidt, Director of Account Services and Lead Strategist. "The end result for our clients however remains the same, which is to redefine, re-introduce or completely overhaul their brand so that it is relevant, up to date and captures the interest and engagement of their target audiences. Simply put, we make them not only look cool, but we position that look in ways to maximize their brand presence and acceptance."
While global companies such as Nike, Coca Cola or Sprint can rest on the laurels of their global brand recognition, more than 70% of companies out there most likely are in need of this crucial realization; most brands become stagnant within three years. Schmidt believes the key to avoiding this pitfall lies in the process his agency is promoting. "Even large global companies such as those however understand the value of constantly adapting and revitalizing their brands to consumers, because they know the impending doom of complacency. While the Nike swoosh is always the Nike swoosh, they are constantly tweaking, updating, revitalizing and enhancing their portfolio brands. This understanding is what makes them relevant for the long term and that is what we are helping our clients achieve."
Founded in 1991 by Eric Morley and Jeff Bentley, Blue C has grown into one of Orange County's most successful integrated marketing communications firms. The agency, who represents such clients as Monster Energy, 3M, Juice It Up!, Toyota and Maxxis, encourages business owners and corporations looking to enhance their brand communications to view their website at http://www.bluecusa.com or contact the agency directly at 714-540-5700.