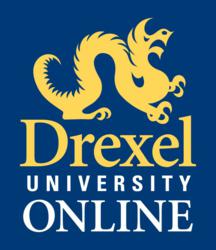 "We are excited to offer Aetna nurses a wide range of educational opportunities through Drexel University Online's nursing program," said Susan Kosman, RN, Aetna chief nursing officer.
Philadelphia, PA (PRWEB) August 03, 2012
Drexel University Online, a premier provider of Internet-based higher education, announced today that Aetna nurses will have access to professional development opportunities through tuition reduction on Drexel's nursing programs.
"We are excited to offer Aetna nurses a wide range of educational opportunities through Drexel University Online's nursing program," said Susan Kosman, RN, Aetna chief nursing officer. "Providing access to this convenient, affordable program demonstrates Aetna's commitment to helping our nurses grow personally and professionally."
Through the agreement, Aetna nurses will be eligible for a 10 to 25 percent tuition reduction, payment deferral and additional benefits with Drexel University Online. Aetna nurses can take advantage of a variety of online bachelor's, master's and doctorate degrees, as well as certificate programs, through Drexel University's College of Nursing and Health Professions (CNHP). Drexel's CNHP is ranked by U.S. News & World Report as having a top-three online graduate nursing program.
"Drexel faculty members are experts at teaching adult learners and engaging students," said Karen Goldschmidt, MSN, RN, and department chair of Drexel's CNHP. "What intrigues me most about teaching online is how much I learn from students. Learning online, nurses are able to share their practice, problem solve, and search for evidence-based healthcare solutions."
Much of Drexel's push for a highly-educated nurse workforce was inspired by the Institute of Medicine's 2010 report "The Future of Nursing." The report calls for 80 percent of nurses to have at least bachelor's degrees by 2020.
"We are proud to collaborate with Aetna in their initiative to provide their nurses with access to quality higher education opportunities," said Dr. Kenneth Hartman, president of Drexel University Online. "Our online programs are ranked among the best of the nation and are tailor made to accommodate working professionals without sacrificing quality for convenience."
Drexel University Online offers tuition discounts to employees and members of more than 250 diverse partner organizations. Other benefits include special programming to help companies maintain employee retention and a highly-educated workforce, while additionally helping individuals remain at the top of their professions.
About Drexel University Online
Drexel University Online, a subsidiary of Philadelphia-based Drexel University, specializes in innovative, Internet-based education programs for working professionals, organizations, and corporations in the United States and abroad. Ranked by U.S. News & World Report among the "Best Online Graduate Programs" in the fields of Business Administration, Engineering, Nursing, and Library Science, Drexel's online programs are among the elite in the nation. Drexel University has been an innovator in the e-Learning industry, offering degrees online since 1996, and enjoys regional accreditation by the Middle States Association of Colleges & Secondary Schools. For more information on Drexel University Online, please visit http://www.drexel.com.
About Aetna
Aetna is one of the nation's leading diversified health care benefits companies, serving approximately 36.7 million people with information and resources to help them make better informed decisions about their health care. Aetna offers a broad range of traditional, voluntary and consumer-directed health insurance products and related services, including medical, pharmacy, dental, behavioral health, group life and disability plans, and medical management capabilities, Medicaid health care management services and health information technology services. Our customers include employer groups, individuals, college students, part-time and hourly workers, health plans, health care providers, governmental units, government-sponsored plans, labor groups and expatriates. For more information, see http://www.aetna.com.