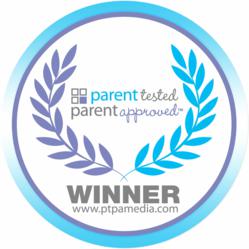 76.9% of those surveyed revealed that they read online product reviews before making their final purchasing decisions
Toronto, Ontario (PRWEB) August 07, 2012
A survey conducted by PTPA Media (Parent Tested Parent Approved) has revealed several Back to School shopping trends for the 2012 season. Nearly 600 moms were asked what influences their purchasing decisions, where they looked for information about the products they were planning to purchase and what they were planning to spend their Back to School budgets on. PTPA was impressed with what they had learned.
It appears that moms are becoming savvier when it comes to shopping for their children's Back to School supplies. They want to ensure that they're receiving top value for their dollar by using all the tools available to them: 76.9% of those surveyed revealed that they read online product reviews before making their final purchasing decisions. In fact, it was found that fewer and fewer are looking to traditional advertisements influencing them. The survey revealed that Facebook, Twitter and peer-review sites took a lead role as main influencers and sources of information.
While the majority of budgets (over 90%) being spent on the traditional supplies of clothing, pencils, papers, binders and backpacks hasn't changed, the method in which these supplies are being shopped for has. More than half (56%) of all parents surveyed said they shopped both online and in-store for their children's supplies. With an average of 2 school-age children per survey respondent, this helps to explain why retailers are focusing more and more on ensuring their product lines are now online. This digital shift enables parents to trade-in stressful store trips for the comfort and convenience of their own homes. Online shopping, whether the final purchases are made online or in-store empowers parents to take control of their Back to School budgets, become more informed shoppers, and ultimately make better decisions on where their hard-earned dollars are best spent.
Even though the shopping rush started in July, still over 65% of respondents admitted to doing most of their shopping in August. So while the rush is reaching its peak and parents and students are crowding the stores and websites in search of the latest and greatest supplies it is hoped that with all these resources now available to parents that this new school year will bring less stress, happier students and plenty of straight A's.
With over 40,000 objective volunteer testers, PTPA Media is a credible third party resource for caring and curious consumers. Since 2008, PTPA has evaluated thousands of products and services from leading manufacturers and emerging brands. Because independent parents evaluate these products in their own homes, PTPA winners are chosen based on merit and consumer experience – not on commercial considerations. "Seeing the PTPA Winner's Seal on a product package or website helps consumers identify products that have been tested and recommended by other consumers. It's like shopping with your best friend," says PTPA Founder and CEO, Sharon Vinderine.