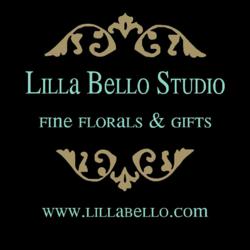 Santa Monica, CA (PRWEB) August 02, 2012
Lilla Bello Studio, fine florists in Santa Monica, has recently doubled their space at Santa Monica's legendary art complex, Bergamot Station, with a very specific vision in mind: Gather the best of the best in event industry vendors and establish a space where all can come together to meet, create and collaborate.
While the ground floor of this 2000 square ft space is raw artistic production space, the second floor is a dedicated showroom/meeting room. The idea is to create a "creative experience" for the client, who may or may not have a clear concept in mind for their wedding/event. With everybody collaborating in one space, the transitions from florals to invitations, to linens, to cake, to photography evolve seamlessly, and everybody is working together from day one. However, with that said, there is no pressure or obligation to use every vendor in the group. The client is free to select one or two or all of the vendors to work with at their choosing, but often come to find it comforting to know that everybody works so beautifully together. The first of these talented vendors invited to permanently take up residence here are Maria Valentin/Figmint Design (graphic design/couture stationery) and Ben Hoffman/Two Sparrows Photography.
To further foster these collaborative efforts, they have declared the space a "wedding planner neutral zone" – in other words, there are no event planners officing or sharing permanent space here. This way, the meeting room is available to any and all event planners wanting to bring their client in for a private meeting. No pressure, no hard sells (aside from all the gorgeous eye candy around them). The planner can show their client books and displays that are around them, and pursue any vendor of their choosing.
Finally, The event artists at Lilla Bello are launching a series of private dinner parties called Feast Meets West. These intimate dinner parties are the groups "hip" rendition of an "industry mixer" fine tuned down to a guest count of 12. Half of the guests are the talented event artists working in the space, and the other half are top tiered event planners, magazine editors and hotel catering managers. Each have received a stunning letterpress invitation "served" on a plate, adorned in fresh blossoms, and delivered by courier…a signature touch that will set these dinners apart. Each event artist in the group contributes their own creative brushstroke into the evenings' experience, while breaking bread, raising a glass, and truly sharing a "feast" for the senses.
Volume 1 of the Feast Meets West dinners took place on Thursday, July 19, 2012, and it was absolutely stunning! Guests of honor included Charley Izabella King of Bluebell Events, Cassandra Santor of Cassandra & Co. Weddings, Beth Helmstetter and Mat Mahboub of Beth Helmstetter Events, Harmonie Krieger of Angeleno Magazine and Tamalin Srisook of Presence Entertainment. Event artists included Lilla Bello Studio (floral), Figmint Design (invitations, menus and escort cards), Two Sparrows Photography, Josh Jackson/Great Taste Catering, La Tavola Linens, Jamaica's Cakes and Classic Party Rentals. The evening was magical!
"You really truly outdid yourself last night. It was such a charming evening with you and the other pros. Thank you for including me on the guest list. I was just thrilled to meet some new friends. What a divine tasting experience. You are just further cementing my belief that you are an ultimate rock-star." – Cassandra Santor / Cassandra & Co. Weddings
"I just wanted to say thank you…for the opportunity to meet and greet the guests of honor and the other vendors on your team. It was one of the best and most unique networking experiences I've ever been part of! Everything was stunning and I'm honored to have contributed in any way to it's success. The connections made were priceless…" -- George Badajos/Classic Party Rentals
Located in the westsides acclaimed Bergamot Station Art complex, Lilla Bello is a hidden treasure of a floral studio that combines their boutique vibe with pristine floral and event artistry. Founded in 2004 by Toby Kassoy, Lilla Bello offers custom daily floral orders/delivery, wedding and event florals, wedding/event styling services, a private event consultation room with access to partnering event artists, and beautiful tabletop accessories. http://www.lillabello.com or 310.453.3311