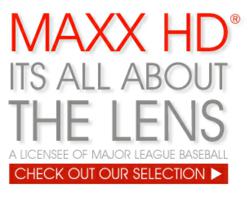 Monument, CO (PRWEB) August 02, 2012
Maxx HD® Sunglasses, the provider of affordable high definition sunglasses, will host a career fair at The Maxx HD® Sunglasses Corporate offices located in Monument, CO. The fair will take place on Saturday August 4, 2012. Doors will open for qualified sales professionals at 9 a.m. and the event will conclude at Noon.
"We were very pleased to offer so many career opportunities to our community during a time when other companies are announcing major layoffs," said Chana Kolman, Maxx HD® Sunglasses PR Director. "We offer a fantastic opportunity to potential talent and will be filling some critical positions".
The objective of the event is to generate qualified hires, by introducing the Maxx product line and company core values to interested applicants. This career fair is exclusive to applicants seeking employment and no third-party recruiters will participate in the event.