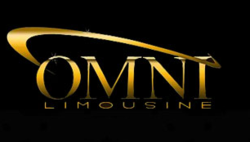 Omni Limo has always set itself apart from the rest since we provide our guests with transportation in a convenient and easy manner.
Las Vegas, NV (PRWEB) August 06, 2012
Omni Limousine has created a new way for web visitors to reserve and book limousine transportation services. Omni Limousine provides its guests and residents with the best and most luxurious Las Vegas limousine services in all of Sin City. By simply visiting Omni Limousine's website, any web visitor can book limousine services by clicking on the E-Reservation Tab located on Omni Limousine's Homepage.
The E-Reservation Tab gives visitors the option of being transported in a Luxury Sedan, SUV, Stretch Limo or Super Stretch Limo. All vehicles have leather interior, tinted windows for privacy, classic black exteriors and Wi-Fi access. Furthermore, visitors will be able to fill out the date of transportation, time of transportation, number of passengers and luggage items, starting location and ending location.
The newest addition of the E-Reservation Tab further sets apart Omni Limousine from all other limousine transportation services. "With the addition of Omni Limousine's e-reservation tab, we have further established ourselves as Las Vegas's most convenient limousine service company. We want visitors to have transportation right in the palm of their hand and with a simple few mouse clicks, they will have transportation and limo service in no time," said Kyle Volkof, Operations Manager at Omni Limousine.
Omni Limousine is notoriously known for its quick and dependable 24 hours a day and seven days a week service. All of those who are transported in Omni limousines are always in for a luxurious and amazing time. As the leading Las Vegas transportation company, Omni Limousine has always prided itself on servicing its clients in the most convenient and on-time manner. With this principle in mind, Omni Limousine Transportation looks forward to servicing and helping those who wish to explore the strips of Las Vegas in a luxurious limousine atmosphere.
# # #
About Omni Limousine
Omni Limousine provides the easiest, luxurious and most convenient Las Vegas limousine services for each of it's customers. Omni Limousine is located minutes away from the Las Vegas Strip and Las Vegas McCarran International Airport. Omni Limousine offers quick and dependable service 24 hours a day and seven days a week.