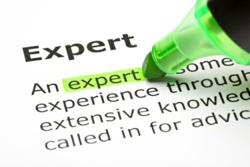 If you don't have the time and money to do something right the first time, you certainly don't have the time and money to do it again.
New York, NY (PRWEB) August 03, 2012
According to a recent article published in Law Technology News, digital evidence, more precisely its maintenance and acquisition, is already playing a major role in the Apple vs. Samsung patent infringement case that started earlier this week . But that is not only a battleground where Goliaths tread; it is a fact of daily life in every court system in the country. Because of the sheer volume of data routinely involved and the costs associated with turning all that data into relevant, usable evidence, many corporations and law firms are actively seeking out DIY and other less costly alternatives. But, as the old saying goes, "If you don't have the time and money to do something right the first time, you certainly don't have the time and money to do it again." This holds especially true in the realm of computer forensics.
Global Digital Forensics has been on the digital evidence scene for over two decades and has assisted counsel in hundreds of cases ranging from simple matters involving a single smartphone, computer or laptop, to complex network and database forensics for multi-million dollar class action suits involving huge multi-national companies everyone knows. Far too often the call comes in from desperate clients that have tried to save a little time and money by trusting unqualified individuals (no a computer forensics company should not be run out of a garage) or staff to do "rudimentary" forensics only to find themselves caught in a quicksand trap when the bullets start to fly in court. Going back and fixing a botched job, if at all even possible depending on the severity, will typically cost up to tens times more than doing it right the first time. Global Digital Forensics can help clients get the job done right, not just from the starting gun, but before a client even sets up in the blocks for the race.
Here are some things to consider when choosing a computer forensics professional to assist with digital evidence for a legal matter.
The Computer Forensics Process – Fluid Environments, Rigid Rules
Courts are sticklers for process, especially when it comes to evidence. So it only stands to reason the important and fundamental rules of evidence are also adhered to on the digital front, like maintaining a meticulous chain of custody in a criminal case for instance. If questions can be raised about the possibility of unauthorized handling of data related to a case, the genie will be out of the bottle and good luck getting it back in. This is among the many kinds of mistakes which can be expected from rookies yet to be tested by fire and it is exactly why computer forensics professionals like the digital evidence experts at Global Digital Forensics should be involved as soon as even the faintest scent of possible litigation is in the air when electronic evidence is involved. In this game, rookies should watch and learn under veteran guidance, not do, because any kind of rookie mistake can send the future down a very dark road in the blink of an eye.
Spoliation and Tampering Will Doom Any Case
IT department staff, well intentioned management and sometimes, believe it or not, even counsel make simple mistakes when it comes to Electronically Stored Information (ESI) because of its inherently "intangible" nature. It's a world of 0s and 1s that can exist in multiple places simultaneously, can be instantaneously altered on many levels, or can be snuffed out of existence completely and irrevocably with the click of a mouse or the flip of a switch. It's the worst nightmare scenario that can unfold in court, having evidence, or having had evidence to prove a case in hand only to have it deemed tainted and/or inadmissible. In the world of digital evidence, this can happen by things that are seemingly so benign, like turning a system off and on and changing critical metadata, or amateurish "poking around" to take a peek and altering important system information in the process. Don't take matters into you own hands or trust unqualified ones; chances are it will only make things exponentially worse.
Unseen and Overlooked Data
Computer forensics is about finding and acquiring digital evidence. The next step, electronic discovery (eDiscovery), is about using that evidence in court with all the rules of evidence in force. It is fairly obvious that the latter can't be accomplished with any real effectiveness if the former is not done right. One of the most common mistakes the uninitiated make is only looking in areas they know and are familiar with from a typical user's perspective. But computer forensics professionals delve into the uncharted territories, like freespace and slackspace to find important digital artifacts which could be relevant and crucial to a case. And if those concepts sound foreign to the "expert" handling the identification and acquisition of digital evidence, don't walk, run and find a more qualified professional.
Inherent Bias – Expert Testimony Can Make All the Difference
Once the identification, acquisition, analysis and production are completed in the eDiscovery lifecycle, it must stand up to the opposition's scrutiny, and it can be fierce. Every step of the process is dissected, poked and prodded to find a mistake made somewhere along the line. Expert witness testimony goes a long way to surviving the onslaught. But using internal personnel to defend the process, methodology and results simply reeks of inherent bias, even if none exists. And in a world where the future is decided by a jury of peers or a judge, having an impartial and skilled outside vendor that's able to successfully defend every step of the process and the results achieved, while being able to adjust to those "gotcha" questions on the fly effortlessly, is a substantial advantage.
Sanctions, Fines and Worse
Just a decade ago it may have been possible to see some leniency from the courts as the groundwork pertaining to digital evidence was still evolving from infancy, but those days are long gone. After the non-stop bombardment of cases involving massive amounts of data, judges have far less patience with half measures, "ums" and "we didn't knows." Fines have been levied in the millions of dollars, sanctions have been imposed like dismissing a $20 million lawsuit because of gross eDiscovery negligence (which skilled computer forensics experts would have helped them foresee and address), and the list goes on. But it could be even worse. Imagine having a client imprisoned, or otherwise condemned because of shoddy computer forensics work, and in turn inadequate eDiscovery. These are avoidable things that can weigh heavily on one's fortunes, as well as on one's conscience.
So, if a case involves digital evidence, call in trusted and established computer forensics professionals like Global Digital Forensics. It could make all the difference between achieving failure, or success.
*Global Digital Forensics is a recognized leader in the field of computer forensics, with plenty of eDiscovery experience under the hood as well. To speak with a digital evidence specialist about recovering from inadequately performed computer forensics services, or to assist with a full service plan tailored to suit your unique matter and needs, call 1-800-868-8189 anytime 24/7. You can also visit http://www.evestigate.com for more information.