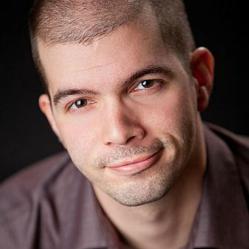 "I really like the idea that someone would be supporting me as a business coach ."
Vancouver, BC (PRWEB) August 04, 2012
When Jeff and Jennifer Madigan opened the L2 Accent Reduction Centre (in Vancouver, BC) in 2008 after ten years of working for corporate America, it was a huge initial investment.
"We had to hire business coaches, software developers, public relations, web designers etc just to get started and the expenses kept climbing. There was no manual on how to run this type of business and we had to build everything from the ground up."
After a couple years of investing in the business and establishing good brand awareness, the Madigans realized that through the arduous process of building a business from a concept , they had developed a mini MBA program on how to run an accent reduction practice.
"We found that many practitioners in this area were academics and had a difficult time learning what it takes to be an entrepreneur. " As a result, the Madigans decided to share their knowledge with others. "When we started this business, if someone had said "here are two tool boxes- one has everything you need to know about running a business and the other has everything you need to know about accent reduction training. " We would have gladly taken the offer.
"A lot of people don't realize how hard it is to build a business and if there are people who are willing to help you along the way you can save years and years of entrepreneurial pain and instead watch your growth with revenue gain. "
In April 2012, Josef Addleman from Toronto came across L2 Accent Reduction's Licensee system and was intrigued. After months of research and discussions, Josef realized that the business education, accent reduction training and brand recognition offered was a steal in comparison to setting up his own practice from scratch.
"I really like the idea that someone would be supporting me as a business coach. I already have the accent reduction training, but I wanted the whole package. You cannot run a business solely on your academic knowledge, you need business help along the way. L2 Accent Reduction's coaching program provided just what I was looking for."