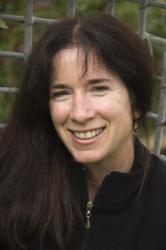 Through strong relationships with suppliers and travel agents we are able to keep a close watch on what's important in travel and what's just over the horizon.
San Francisco, CA (PRWEB) August 03, 2012
Hotels from Paris and Beijing to the rooftops of New York and San Francisco are benefitting from the buzz of beekeeping owing to a new trend in hotel attractions and amenities putting money on the honey at top properties.
The latest issue of Travel-Intel, a travel industry newsletter that tracks trends in travel and is sent bi-weekly to 100,000 travel agents in North America, looks into the beef on bees and what this new move is doing for tourism – and the planet.
The August 1 issue of Travel-Intel also inquires into the health of the cruise industry and finds some surprising optimism from travel agents, who are having a strong year in cruise sales. A recent survey by Cruise Lines International Association (CLIA) shows some spark in the economy where the cruise market is concerned. However, for airlines the direction of where ticket prices are going is anyone's guess. Travel-Intel takes conflicting reports in this issue and delivers the analysis.
For those travelers who want to stay grounded, Travel-Intel looks at Musha Cay, an intimate archipelago in the Bahamas owned by magician David Copperfield and full of the surprises and special effects that only Copperfield could produce. While TMZ-tattled couples have taken their honeymoons on the Cay (read: Penelope Cruz and Javier Bardim, and Sergey Brin and bride), others (read: Bill and Melinda Gates) have chosen this spot for private group vacations. Travel-Intel looks at how anyone can have his or her own private island at Musha Cay with buyouts that run $54,000 a night. Musha Cay is a member of the exclusive Kurtz-Ahlers collection of resorts.
Travel-Intel is written by experienced journalists who fan out to destinations around the world to bring back the latest news in travel. The publication goes out twice a month to the travel industry to keep more than 100,000 North American travel agents and travel sellers up on what's happening in the constantly changing world of travel. Travel-Intel then lives on Tours.com for those seeking answers through Tours.com's comprehensive directory of tour companies and travel information.
Current features and archives can be viewed at http://www.travel-intel.com.
"Through our close relationships with suppliers to the travel industry as well as the agents who sell these products we are able to keep a close watch on what's important in travel and what's just over the horizon," says Lark Ellen Gould, content director for Travel-Intel and Tours.com. "We look at everything, from airline fees to changing cruise line practices to hotel marketing trends to what's new in a hot destination, to give our readers the edge on their sales and strategies."
Gould, a veteran travel journalist who has been covering the travel industry for more than 20 years, brings her incisive perspective to the publication and emails it on the 1st and 15th of each month to more than 100,000 travel agent subscribers in the U.S. and Canada, before posting those stories on Tours.com.
Tours.com is the worldwide directory of travel. As the most comprehensive tour and travel directory out there Tours.com has been operating since 1995 with a deep and searchable database of tours and tour companies according to company, region and experience. Tours.com features of directory 8,000 tour companies around the world. It is also a one-stop resource for visa information, important phone numbers for travelers, regional experts, and travel agents certified with in-depth knowledge in their chosen areas.
For more information visit http://www.tours.com.
Tours.com
Press Contact: Maria Polk
maria(at)tours(dot)com