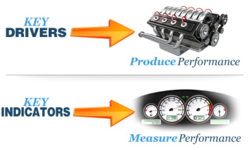 "You can only manage what you can measure" – Peter Drucker
Boulder, Colorado (PRWEB) August 06, 2012
Europe is in an ongoing financial meltdown where entire countries are facing a total halt of their economy. The United States is facing a fiscal cliff that, if not addressed soon, will throw the economy into another severe recession. Meanwhile the economies in Asia have cooled down and are now facing sclerotic growth. Staying profitable in this environment requires the ability to pivot quickly to stay on top of the market changes.
Companies that do not know what is going on will flail aimlessly. Management needs to be able to clearly and fully understand what is occurring. And that fundamentally is reporting. Reporting systems that can create & revise the reports generated quickly. Companies truly will live or die based on what reports can be created and delivered tomorrow.
You can only manage what you can measure – Peter Drucker
Company A initially had no reports on call stats for their telesales reps. And sales people were consistently missing their goals. Company A finally implemented call reporting and found most reps were spending ½ hour making calls each day (and another 3 hours calling family & friends). With the new daily reports Company A was able to turn that around to have reps on the phone half the day – and thereby making quota. That delay for 6 months turned 2 quarters that should have been profitable into a loss. The delay was because the I.T. group was so backed up it took 6 months to get to this request.
Company B had great reporting on overall spends for online marketing and total sales. But it did not break it down by product line. After a year Company B was finally able to get the detailed reporting that tied spending by product line against products. And Company B found that 20% of their marketing was spending more than the products were bringing in in sales. The other 80% was profitable enough that it had hidden this loss. But 20% of Company B's marketing expense was completely wasted. The delay was because the marketing group struggled with exactly what they needed from reporting and how to explain that to the I.T. group.
Company C needed to add information to their health insurance reporting as required by the new healthcare law. Because of the complexity of Company C's reporting system and the backlog of urgently required reports, Company C had to hire very expensive outside consultants to revise their reports.
David Thielen, the CTO at Windward points out:
Most managers ask the question, "is our reporting software capable of delivering the reports we need." But usually that's the wrong question. The question for most companies is "with our resources and needs, can we quickly create & revise the reports we need." Companies need to use reporting software that, with the staff in place, can deliver the reports needed – quickly.
A great place to start looking is the website Reporting Software - Comparisons & Reviews of Reporting Tools. This provides a good picture of all of the reporting packages available, providing the information necessary to dive into the 2 or 3 that are the best fit. The site focuses both on can each system being evaluated produce the reports needed and, more importantly, can that system be used to create & revise all the reports needed - quickly.
Brough to you by Windward, the reporting / document generation / business intelligence guys. Windward is a revolutionary improvement in reporting, where reports are designed in Microsoft Word, Excel, and PowerPoint. Report design, formatting, and layout are all performed using the most sophisticated, powerful, and easy to use tools available. Get the reports you need – today.
Use Reporting Software to get the reporting system that can quickly and easily create the reports you need. A key tool providing companies the information needed to surmount the challenges of today's economy.