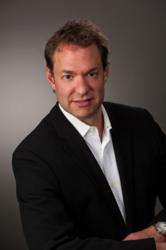 As a big 'Thank You' from us to you, if you require our services, just mention 'Top Choice' to receive 10% off legal fees for any US or Canadian case! - Michael Niren
Toronto, Ontario (PRWEB) August 03, 2012
For the 3rd year in a row, Niren & Associates has won the prestigious "Top Choice Award" in the category of Best Immigration Law Firm.
After months of surveying on their website, and for the first time ever on Facebook, the Top Choice Awards have announced the winners of the 2012 Top Choice Award in the Greater Toronto Area. The Top Choice Awards are awarded to businesses in the GTA that garner the most votes from the general public.
Headed by Michael Niren, Niren & Associates specializes in preparing applications for Canada and US permanent residence, work permits, study permits and visitation. The Visa applications prepared involve more than just completing forms and collecting documents. Their immigration applications are designed to get results.
"Great law firm, great lawyers. All I can say is 'thank you' for getting my visa quickly. Your legal team helped me when other lawyers couldn't. Your fees were reasonable and everything went smoothly. Thank you for everything! I would highly recommend Niren and Associates to anyone wishing to move to Canada or to the US." – Steve L., Calgary.
Michael Niren is a graduate of Osgoode Hall Law School in Toronto. He is a member of the Law Society of Upper Canada, the Canadian Bar Association's Citizenship and Immigration Section and the Associate Member of the American Bar Association. He is frequently called upon to appear in the media to discuss Canadian and US immigration issues affecting North Americans. He has been interviewed by Canada AM, CTV, Canada News Net, the Globe and Mail and the Toronto Star
Niren said this upon hearing the law firm had won again: "A big thank you to our clients, friends and colleagues who voted for us. We are really grateful for all your support and encouragement. Our mission has always been to do our very best at serving our local community, city as well as clients worldwide." To celebrate the honour, Niren followed up with this opportunity to potential clients: "As a big 'Thank You' from us to you, if you require our services, just mention 'Top Choice' to receive 10% off legal fees for any US or Canadian case!"