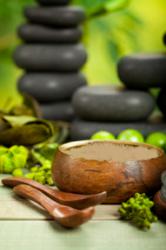 San Francisco, CA (PRWEB) August 04, 2012
Eco-friendly, natural health product manufacturer Zion Health announces an innovative line of Natural shampoos that cleans hair without stripping it of its natural minerals; now available at natural grocer Whole Foods Market in Phoenix, AZ., Northridge, CA., Roseville CA., and Honolulu, Hawaii.
Increasing awareness of harmful, petrochemical-based cosmetics is prompting consumers to invest in natural and vegan personal care options. Researchers at the Pittsburgh School of Medicine have found a correlation between a common shampoo ingredient, methylisothiazoline (MIT), and nervous system damage. The absence of toxic preservatives like MIT in Adama's Natural Mineral Shampoos makes this vegan product line an attractive alternative to numerous conventional shampoos.
Zion's Health's natural hair care products have plant-derived, vegan-friendly ingredients, such as coconut and jojoba oil, to clean and condition hair. Adama Minerals hair products are known to nourish hair follicles, reduce dandruff, minimize the effects of psoriasis and balance scalp pH with anti-bacterial Kanwa (montmorillonite) clay. Kanwa clay is derived from rich volcanic ash and provides more than 60 essential trace minerals that can improve scalp health and help prevent follicle waste build-up.
Adama Shampoo is a paraben-free, plant based option, now available at Whole Foods Market in Phoenix, AZ., Northridge, CA., Roseville CA., and Honolulu Hawaii. Whole Foods Market is a leading grocer of the finest natural and organic foods and personal care products. They are committed to supporting local and organic agriculture and providing eco-conscious products.
Zion Health Products are available online at http://www.kanwaminerals.com and Health Food Markets and Co-ops throughout the U.S. and Canada. Zion provides its consumers with pure skin and body care products that are 100% vegan, free of parabens, aluminum and formulated using certified organic ingredients whenever possible. For more information on Zion Health products, visit: http://www.zionhealth.net.