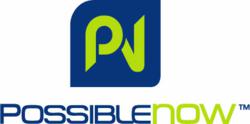 Consumers are now selecting companies who engage them and seek their input.
Atlanta, GA (PRWEB) August 07, 2012
PossibleNOW, the leading provider of customer experience and preference management solutions, today announced the formation of a new partnership with marketing pioneer Ernan Roman and his company, Ernan Roman Direct Marketing Corp. (ERDM). The relationship will capitalize on synergies between Roman's proven Voice of the Customer (VoC) - driven marketing process and PossibleNOW's suite of preference management tools.
"Ernan's groundbreaking work has in many ways defined the customer experience marketing space," said Scott Frey CEO of PossibleNOW. "His VoC-driven customer engagement methodologies provide critical strategies to guide clients with high impact implementation of our preference management tools."
Roman's consultancy, ERDM, helps global brands such as IBM, MassMutual, Microsoft, NBC Universal, QVC, Hewlett-Packard and Disney achieve higher quality relationships with customers. They have conducted over 9000 hours of in-depth interviews with customers and prospects of these brands to gain an in-depth understanding of their expectations for a high value customer experience. Clients consistently achieve double-digit increases in retention and revenue when they implement ERDM's VoC-based action plans. Always seeking ways to help clients achieve deeper and more effective customer engagement, he has recognized PossibleNOW's MyPreferences technology solution suite as a key component in helping companies execute high quality programs and systems for managing consumer preferences, personalization and privacy.
According to Roman, "Consumers are now selecting companies who engage them and seek their input. Preference-driven personalization has become a major driver in achieving competitively differentiating customer engagement. PossibleNOW's effective preference management solutions are integral to that process."
PossibleNOW and ERDM will offer services that combine Roman's VoC marketing expertise with PossibleNOW's industry-leading technology. Working together, the two parties will deliver multi-faceted marketing services ranging from VoC research driven strategies and action plans to preference management, personalization, and privacy technology implementation.
Roman will also be a featured speaker at PossibleNOW's inaugural Customer Experience Marketing (CEM) Summit, scheduled to take place September 19-20 in Atlanta. The event will focus on best practices in customer personalization and preference management and the strategic importance of letting customers drive interactions with B2B and B2C marketers. To learn more, go to http://www.cemsummit2012.com.
About PossibleNOW
PossibleNOW, headquartered near Atlanta, Georgia, is the trusted source for consumer compliance and preference management solutions. PossibleNOW leverages its expertise in information technology, database management, and consumer privacy and regulatory compliance to provide cloud-based applications and solutions. PossibleNOW's MyPreferences™ is an enterprise preference management solution that effectively collects and manages the contact and privacy preferences of customers and prospects including servicing, privacy, marketing (opt-in and opt-out) across all marketing channels and makes the preference data actionable. The DNCSolution® suite of cloud-based services provides comprehensive tools that help direct marketers comply with federal and state Do Not Contact legislation (Do Not Call, Do Not Fax, Do Not E-mail, Do Not Mail). For more information, call (800) 585-4888 or (770) 255-1020, e-mail info(at)possiblenow(dot)com or visit http://www.possiblenow.com.
About Ernan Roman Direct Marketing Corp., (ERDM)
ERDM provides Voice of Customer-driven Customer Experience Marketing consulting services for companies such as IBM, MassMutual, QVC, NBC Universal, Microsoft, Hewlett-Packard, and Symantec Corp. They have conducted over 9000 hours of in-depth interviews with customers and prospects of these clients to gain an in-depth understanding of their expectations for a high value customer experience. Ernan Roman, President, is recognized as an industry pioneer and was recently inducted into the Marketing Hall of Fame for creating three transformational methodologies: Integrated Direct Marketing, Opt-in Marketing, and Voice of Customer Relationship Research. He was also named by Crain's BtoB Magazine as one of the "100 most influential people in Business Marketing". His latest book on marketing best practices is titled, "Voice of the Customer Marketing: A Proven 5-Step Process to Create Customers Who Care, Spend, and Stay." Ernan is also the author of the widely read blog, "Ernan's Insights on Marketing Best Practices," (http://www.erdm.com), and author of "Opt-in Marketing" and "Integrated Direct Marketing."
###