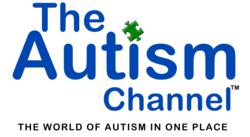 "Streaming allows people to watch what they want when they want; whatever fits their schedule," said Ray Smithers, executive producer/programming.
West Palm Beach, Florida (PRWEB) August 03, 2012
The channel is now developing the capability to be streamed on as many Internet connectable devices as possible, from classic web browsers, smart phones and tablets, to set-top boxes and game consoles. With more than fifty hours of programming ready for rollout, the channel intends to reach as many in the international autism community as possible. With more than 16 million Americans and more than 50 million worldwide affected by autism the on-demand format is a perfect delivery medium.
"We will premiere The Autism Channel on the Roku streaming player. There are already over three million of these affordable units in U.S. homes. The channel can also be viewed in traditional Internet browsers at TheAutismChannel.tv," said Jerry Trowbridge executive producer/technology.
"For nearly a year we have been producing just about every show you can imagine to try to touch the vast number of interests that exist in the autism community. We are in love with streaming, since so many parents of autistic children cannot watch television on a scheduled basis. Streaming allows people to watch what they want when they want; whatever fits their schedule," said Ray Smithers, executive producer/programming.
Not only is there "in house" programming but the channel is also open to non-profits that can produce their own shows for channel distribution. These production partners will share in channel revenue. So far organizations that will participate are

The Autism Society
The Chileda Institute
Autism Service Dogs of America
U.S. Asperger and Autism Association
Western University of Health Science
TERI Campus of Life
"This is free enterprise at its best. We have a chance to serve a giant worldwide audience in need of new information on a daily basis and at the same time offer advertisers a true niche market that is normally difficult to reach," said Charles Housner, The Autism Channel's Vice President of Sales and Marketing.
Just some of the programs already completed and ready to air:
DOCTOR JUDY
Hosted by Dr. Judith Aronson-Ramos a pediatrician who specializes in early autism diagnoses interviews both professionals and families dealing with autistic children.
I AM AUTISTIC
Hosted by Daniel Heinlein (Asperger's) this show takes Daniel from our studios to faraway places as we see autism from the eyes of someone on the spectrum.
AT HOME
The "AT HOME" segments feature a number of families dealing with autism that have allowed us to provide them with a camera so they can share their lives with our audience. This is not staged television but a family's journey that will make you laugh and cry.
SOPHIE
Follow a wonderful Golden Retriever who has just been delivered to a young boy after two years of training. Sophie bonds with her new young master and we get to watch the amazing assistance this dog brings to the entire family.
GARVIN ON GARVIN
What happens to a grown up man with Asperger's and a great sense of humor? He becomes a commentator on The Autism Channel. Michael Garvin is an author, singer and a very funny writer.
AUTISM WORLD NEWS
Each weekday you'll see a five minute news report that keeps you up to date on autism around the world. The stories about autism that you won't find on your evening news are here every weekday.
A video sample is available on the web at http://www.TheAutismChannel.tv