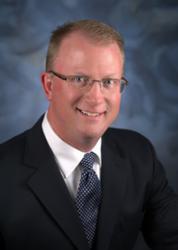 Stillwater, MN (PRWEB) August 06, 2012
Supply Chain Services, a leading supplier of data collection solutions for the warehouse, distribution and manufacturing markets today announced the appointment of Michael Biedermann as print media specialist in the barcode printer labels and accessories product space.
With over ten years of experience in barcode label printing and converting processes, Biedermann will strengthen and expand Supply Chain Services' technical and sales staff in the print media area. Prior to joining Supply Chain, Biedermann provided sales leadership for label printing and converting businesses including the Smyth Company in Minneapolis, Quality Assured Label and MetroLabel. He also previously owned and operated the Roseville Printing Center. His move to Supply Chain Services will better position the company to compete in the print media space by enlarging the company's offering of standard barcode labels as well as customized or specialty print media. In so doing the company expects to bring added value to its customers.
"Signing on an experienced print media specialist is the culmination of a business strategy to expand our core capabilities," said Chip Emery, CEO. "Mike brings us the whole package, thereby helping to profitably grow Supply Chain Services through more comprehensive product and service offerings in our core markets."
About Supply Chain Services
Supply Chain Services is a full service provider of barcode systems, data collection solutions and mobility software focused on the North American warehousing and distribution markets. Through the design and implementation of rugged mobile computing, barcode scanning and label printing, RFID, wireless infrastructure and other data collection solutions, the company helps customers get the right products to the right customers at the right time. As a systems integrator, Supply Chain Services has helped over 2000 customers achieve best-of-class supply chain efficiency and visibility. For more information, visit http://www.supplychainservices.com.