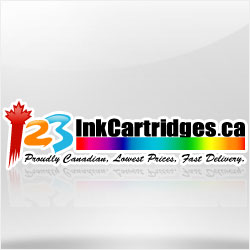 Montreal, Quebec (PRWEB) August 02, 2012
123inkcartridges.ca has just announced that it will be unveiling high quality and affordable baby monitors in order to meet the ever growing demands of its customers across the globe. The timely decision comes at a time when the company has been experiencing tremendous growth and an expansion of its client base. The company recently added baby monitors to its line of products. Baby monitors will be available at the same affordable and discounted rates that clients have been accustomed to. The company just announced that its decision to offer high quality baby monitors was to meet the diverse needs of its clients.
123inkcartridges.ca continues to gain immense popularity because of its emphasis on quality and customer satisfaction. Customers who want to buy baby monitors can simply log into their online stores and fill order forms. This order forms will then be mailed to various stores across Canada and the United States for processing. The company continues to experience tremendous growth and as such has recently added high quality baby monitors to its line of products. It's imperative to note that baby monitors are basically radio systems which are used to monitor infants. The gadget is in high demand especially among parents or guardians who would like to keep track of their babies.
The company which has its headquarters in Montreal has a number of facilities strewn all over Canada and parts of the United States. These facilities are known to house numerous products to ease the process of shipping to various destinations as ordered by customers. 123inkcartridges.ca is dedicated towards adequately meeting and exceeding the expectations of customers. The company prides itself in offering quality products which are tailor made to conform to the wishes of the customers. Their attention to quality and customer satisfaction has seen the company experiencing tremendous growth in recent years. 123inkcartridges have a talented pool of dedicated customer service support that works tirelessly to provide customers with the best experiences. The customer support staffs are highly trained and understand the importance of treating customers well. The company's online store continues to be a hub of good services and professionalism. The online company continues to expand rapidly and this explains why the addition of quality baby monitors is a step towards the right direction.
Customers can order products through http://www.123inkcartridges.ca/accessories/Baby-Monitors.html . Here they will find a wide range of products which are affordable and tailor-made to meet the expectations of customers. Friendly support staffs are available 24/7 to help customers with any queries that they might be having.
About 123inkcartridges.ca
123inkcartridges.ca is a growing online company that started out by offering printer and toner cartridges. Their attention to quality and customer satisfaction soon made them a leader in the supply for such unique products. The tremendous growth of the company has seen it expand its line of products to conform to the ever growing demands of its customers. The company has two office locations situated in Canada and several other facilities in the United States.