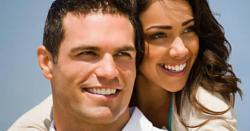 Application is super easy...results are visible in as little as 30 seconds
Miami, FL (PRWEB) August 03, 2012
TheBeautyPlace.com and their beauty consultants help clients address their hair loss concern by offering hair loss concealers at discounted prices. The beauty consultants state clients who expect immediate results are the ones most pleased with the hair products. Clients consider the hair loss concealers are a safe and cost effective method to look and feel better about their appearance.
Toppik Hair Building Fibers $16.39 10.3g, $28.95 25g, $54.95 50g, offer a full head of hair in as little as 30 seconds, using all natural Keratin fibers that bind to existing hair. Instantly makes thinning hair look thick and full. The keratin fibers bind to existing hair and fill in all thinning or balding areas. The fibers are contained in specially formulated shaker bottles. "Application is super easy! Simply shake bottle gently over thinning areas," stated Rebecca, lead beauty consultant of the online retailer. The keratin fibers shaken out of the containers adhere to existing hair and stay securely in place all day and night. The containers are available in a variety of sizes and the keratin fibers are available in a variety of hair colors. Users can go swimming, exercising, and even sleep with the fibers, without the fear of it rubbing off. The Keratin fibers only come out with shampoo. Another reason Toppik Hair Building Fibers is the online retailer's newest best-selling hair loss product is its versatility. Clients can use Toppik to cover both gray and root re-growth.
Fullmore Colored Hair Thickener $18.59, is a hair color spray that adds natural-looking thickness to balding or thinning hair. The aerosol fibers in the spray magnetically cling to thinning hair. Fullmore is made up of a special blend of space-age polymers and fibers and make thinning hair look fuller and thicker in just seconds. Fullmore Colored Hair Thickener does not penetrate the hair shaft or clog pores, allowing a client's scalp to maintain hair growth. The colored hair thickener immediately makes thinning hair look thick and full and stay on until it is washed with shampoo. Once the grafts have healed after hair transplantation, it is safe to use. Clients can use Fullmore to cover both gray and root re-growth.
Couvre Alopecia Masking Lotion $17.39, is a hair concealer cream that immediately helps cover up bald spots or thinning hair by reducing the contrast between your hair and your scalp. Couvre is so subtle, the non-greasy, non-sticky formula cannot be detected from even 2 inches away. It hides the scalp that shows through thinning hair. Thinning hair is made less noticeable by reducing the contrast between your hair and scalp colors. Couvre Alopecia Masking Lotion will not stain or smear and stays put through wind, rain, perspiration and even swimming. Clients can use Couvre to cover both gray and root re-growth.
TheBeautyPlace.com is a leading online retailer of professional beauty products for hair and skin care needs. Find some of the industry's top beauty brands at extremely competitive prices. Hair products offered by TheBeautyPlace.com range from professional flat irons to products for hair loss. Quality skin care products address skin concerns from anti-aging to acne-prone skin.
Follow TheBeautyPlace.com
On Twitter: @TheBeautyPlace
On Facebook: Facebook.com/pages/TheBeautyPlacecom/125435188536?ref=ts