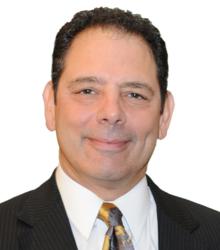 Patent trolls care about one thing: making money. Understand that and you are well on the way to beating them."
Atlanta, GA (PRWEB) August 06, 2012
Dr. Steven Vicinanza, Founder and CEO of Atlanta-based BlueWave Computing announced today a small victory in the war against patent abuse as this small IT services provider stood up against the legal nightmare that is commonly known as patent trolling. BlueWave bucked conventional wisdom, and the patent troll's expectations, by refusing to settle, actively pursuing counter-claims and attacking the patents themselves. The troll ultimately dismissed the case without conditions or any opportunity for further recourse.
BlueWave Computing is an Atlanta-based small business providing IT services to hundreds of other small businesses. Earlier this year, BlueWave received a letter threatening that because BlueWave used a network scanner to send documents to e-mail, it would have to purchase a patent license from Project Paperless or face a costly lawsuit. As most network printer/scanners on the market today have this built-in capability, Dr. Vicinanza, who holds doctorate in information systems from Carnegie-Mellon University, was incredulous. "Given my technical background, I was stunned to get this letter. It seemed ludicrous that connecting a scanner according to its user manual would land us in court." BlueWave refused to settle, and Project Paperless filed a lawsuit in federal court against BlueWave and also its clients, who were named as "John Does" in the suit (Civil Action No. 1:12-cv-00995-SCJ: Project Paperless, LLC v. BlueWave Computing, LLC et. al. Filed in U.S. District Court for the Northern District of Georgia, the Hon. Steve C Jones presiding.)
"At first I was completely shocked," said Dr. Vicinanza, "but upon doing some research on the patent system in our country, I realized that patent trolling schemes are big business for law firms and companies like Project Paperless LLC, which exist soley to profit from a broken patent system. I discovered that such companies are referred to as patent trolls, due to the fact that they do not produce any products, or perform any services."
Colleen Chien, a law professor at Santa Clara University who has written extensively on patent trolling in the US, said, "Most small businesses are not well-versed in patent law and cannot afford the legal costs or to spend the time defending themselves against patent demands. Trolls that target small businesses understand this and stack the deck in their favor by offering settlements that are much less than the cost of litigation. The economics of the situation almost always favor settling the case out of court."
According to Dr. Vicinanza, in BlueWave's case, Project Paperless initially demanded over $100,000 to settle. They even offered payment terms spread out over several years. However, the demand went up to $200,000 after the lawsuit was filed in court. Dr. Vicinanza was livid. "Imagine you go out and spend a couple of hundred dollars on a scanner for your business. Then someone comes along and demands that you to pay hundreds of thousands of dollars because you used it? Having been in the computer industry for years both as a university professor and an entrepreneur, I could see no justice in this. There were dozens of small businesses like mine who received similar threatening letters and I felt that as an industry leader it was BlueWave's duty to take a stand against what is essentially legalized extortion."
For Dr. Vicinanza and BlueWave, taking a stand meant refusing to negotiate under patent troll terms, identifying earlier patents filed by others (called prior art) that could invalidate the Project Paperless patents, and naming copier companies including Xerox, Canon, and HP as third party defendants in the lawsuit.
About this strategy, Dr. Vicinanza said, "I think our willingness to fight totally stunned the attorneys for Project Paperless. They had yet to come across a small business that was willing to go to the mat for what was right rather than take an economically safer course." Within weeks, Project Paperless folded by dismissing the case with no strings attached or further recourse.
Dr. Vicinanza gives credit to his attorney, Ann Fort of Sutherland's Atlanta office. "Ann was on top of the case from the start. Her expertise and patent knowledge proved invaluable in our ability to go on the offensive, creating a scenario where the patent troll was forced to either spend time and money to defend itself or agree to dismiss. We literally turned the tables and beat them at their own game."
Ms. Fort said, "I'm very proud of what we accomplished. Steve wanted to stand up for BlueWave and other small business owners. In the end, the legal expense was a small fraction of the license fee that Project Paperless was demanding. By rolling over to patent trolls, American businesses have been spending tens of billions of dollars in questionable license fees every year. It doesn't have to be that way."
Dr. Vicinanza offers this advice to other companies that might find themselves under attack from patent trolls. "Many companies assume that it's cheaper to settle than fight. Clearly, that's not always the case. I would encourage them to consider all options and size up the opponent. How strong are their patents? Have they been willing to actually fight a court challenge? Most importantly, what does the troll have to lose? In our case, the potential of invalidating the Project Paperless patents and the deep pockets of large third party defendants was a risk they did not want to take. In the end you have to make it more expensive for the troll to fight than the value of the individual case. Patent trolls care about one thing: making money. They are quick to retreat from situations that risk a negative return on investment. Understand that and you are well on the way to beating them."