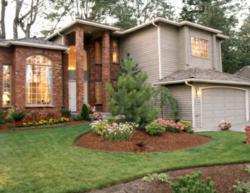 Los Angeles, CA (PRWEB) August 03, 2012
Even in a sluggish economy, it is still possible to increase the value of your Sherman Oaks real estate. Indeed, now is the time because contractors are more negotiable and affordable than they were five years ago. Listed below are five renovation tips that Red Blue Realty guarantees can increase the value of a home and offer a return far above the initial investment.
1. General Repair and Maintenance
Repairing and maintaining the basic functionality of the property should be the Sherman Oaks real estate property owners first concern.
This means that the doors, windows, faucets, light switches, electrical outlets, and so on, should all be in working order. General repairs and maintenance should be undertaken before aesthetic changes and improvements because most buyers will, at the bare minimum, expect a functional and structurally-sound property.
2. Energy Efficiency
By replacing aging windows, doors, and roofing with new, energy-efficient versions, homeowners can increase the value of their Sherman Oaks real estate.
Since the burst of the housing bubble, contractors have become more affordable due to decreased demand and a slower economy. Moreover, the Californian state government -- as well as the federal government -- offers many tax credits and incentives that help to lower the costs of your eco-friendly investment.
Energy-efficient renovations not only reduce utility costs but also help to create a better first impression with potential buyers -- the perfect mix of practicality and aesthetics.
3. Interior Renovations
There are many simple and affordable interior renovations that can increase the value of a property.
Repairing damaged floors and repainting walls can offer as much as a 250% return on investment according to the National Association of the Remodeling Industry. Some other worthwhile interior renovations include cleaning carpet stains, polishing wood, and repairing faulty lighting.
Renovations should be kept as neutral as possible so that the home can appeal to a wide audience, because there is no guarantee that potential buyers will share the homeowner's tastes.
4. Bathroom and Kitchen
Today, buyers have high expectations of bathrooms and kitchens. So while it is important to modernize these rooms, it is also crucial that the homeowner does not to go overboard.
Bathrooms should feel sanitary and peaceful. New light fixtures, faucets, and shelving can really improve the feel of a bathroom. Homeowners should also consider replacing tiles if they are old, stained or musty.
The modern kitchen typically includes granite counter tops, stainless steel appliances, and a consistent, neutral color theme for cabinets. Granite and stainless steel can be quite expensive, so these renovations should be carefully considered.
Generally speaking, painting or repairing kitchen cabinets and shelving is an easier and more affordable means of increasing a properties value.
5. Curb Appeal
To successfully sell Sherman Oaks real estate it must have "curb appeal". Curb appeal can be defined as how attractive the exterior of a property is; a home with a high curb appeal, for example, will entice buyers to come on in.
Increasing curb appeal -- and, therefore, the value of the home -- does not have to be expensive. Simply mowing the grass, maintaining shrubbery, and caring for the entrance to your home can greatly improve your curb appeal.
That said, some bigger projects -- such as repainting the front of the house, touching up an aging porch, or planting some flowers -- can also really help to increase curb appeal.
For more tips on increasing Sherman Oaks Real Estate values, contact Red Blue Realty today!
Website: RedBlueRealty.com
Email: Contact(at)redbluerealty(dot)com
Phone Number: 1-(855) 66-RBREALTY or 1-(855) 667-2732