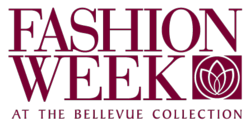 We appreciate the effort of these three amazing companies in coming together to develop these exciting new events to enhance the Fashion Week experience
Bellevue, Washington (PRWEB) August 09, 2012
Everyone can join in the complimentary beauty events in Center Court at Bellevue Square during this year's Fashion Week 2012 at The Bellevue Collection. Beginning at 1 p.m. on Sept. 27, 28th and 30th three of the leading beauty retailers will share their hottest tips, newest products and professional secrets.
THURSDAY, SEPTEMBER 27TH
bareMinerals Beauty Event: bareMinerals is featuring the newest, latest and long awaited bareMinerals Ready Foundation, a solid foundation available in 20 shades. Please join bareMinerals in their boutique for your complimentary makeunder following the event. Appointments are limited. Call 425.646.7880 to schedule your makeunder.
FRIDAY, SEPTEMBER 28TH
Sephora Faces of Fashion: Christine Egashira, National Sephora PRO Artist will present the Faces of Fashion fresh off the Fall runways.
SUNDAY, SEPTEMBER 30TH
Aveda Fall Looks from the Runway: Features the hottest runway looks from Aveda Pure-fessional Lindsey Phelps.
"Every year we find that the people attending Fashion Week want to learn more and more about trends and the latest beauty products," says Jennifer Leavitt, Vice President of Marketing for The Bellevue Collection. "Our Posh Party features beauty elements, but we wanted to also be sure that we had a host of complimentary events that everyone can enjoy. We appreciate the effort of these three amazing companies in coming together to develop these exciting new events to enhance the Fashion Week experience."
For more information on these and all of the Fashion and beauty events during Fashion Week 2012, visit http://www.bellevuecollection.com/FashionWeek.
About The Bellevue Collection
Located in the heart of Bellevue, Washington, The Bellevue Collection, owned by Kemper Development Company, includes Bellevue Square a super-regional upscale shopping center, Bellevue Place, a mixed-use property featuring the Hyatt Regency Bellevue and small boutiques and Lincoln Square anchored by the Lincoln Square Cinemas, restaurants, home furnishings and The Westin Bellevue hotel. With a distinctive collection of 250 of the finest shops, 23 sit-down restaurants, a 16-screen premier cinema, 1,000 luxury hotel rooms and 10,000 free retail parking spaces, all in one location. The Bellevue Collection is shopping, dining and nightlife and entertainment experience unlike any other in the region. It is located on Bellevue Way between NE 4th and NE 10th Streets in downtown Bellevue, just across Lake Washington from Seattle.
Official event hashtag #BellevueFW
@BelleCollection (Bellevue Collection Twitter)
@BellesVue (Belle's Twitter)
http://www.facebook.com/bellevuecollection (Bellevue Collection Facebook)