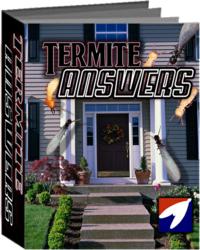 " Because last winter was warmer than usual, termites have had the opportunity to thrive and are more prevalent this year."
Los Angeles, CA (PRWEB) August 05, 2012
Termite season is here in full force and homeowners all over are opening their wallets to eliminate and repair the structural damage. The average cost to eradicate termites is between $500.00 and $3000.00. "This price range is for the same treatments with the same chemicals, and warranty periods, depending on what "Named" company you choose. So the more people know the more people save," says Mike Allen a 20 year professional and Author of "Termite Answers" and "Top Secrets Of The Termite Industry, What Termite Companies Don't Want You to Know That You Should Know".
Allen goes on to share "Because last winter was warmer than usual, termites have had the opportunity to thrive and are more prevalent this year. Be aware of big advertising corporate companies which seem to just keep pushing products and selling homeowners unnecessary treatments, bait stations and other services that usually have long term contracts. All designed to keep you in the dark. Most termite companies sell with the knowing that you have no clue what to do and often use scare tactics."
On his website http://www.TermiteTreatmentControl.com Allen offers the first three files of his Ebook download " Termite Answers" in PDF format at no charge. There is also helpful videos that give even more money saving tips on how to prevent infestations from even happening at all. Do it yourself homeowners around the globe have learned how to prevent all species of termites from eating their wallet.
Mike Allen gives tips like these for example:
Tip #1 The North Side Of A Home Is Especially Vulnerable
Because the north side of your home gets the least amount of sun, more moisture can accumulate in the wood (cellulose), softening it up for termites to eat. Try to keep the north side as dry as possible by turning away sprinklers and trimming back trees and overgrown vegetation that are blocking the sun. Other than swarming season these insects never leave the infected wood for water. The rely only on the trapped moisture in the cellulose for a complete life cycle.
Tip #2 Stop the Pheromones, Stop the Termites
All termites line the tunnels they dig with pheromones, a scent that the bugs follow to get to and from a structure. It's a way of communicating to the other termites to follow the scent to find the food. All anyone needs to do is break that line of pheromones and the termites won't know how to get to and from the structure anymore. It will be as if they've lost the map and put an electric fence up.
Tip #3 Decorative Finishes Create Easy Access Points For Termites
Termites can enter where brick or decorative finish material touches the ground.They tunnel up between the gaps to get to the wood. This happens at the mudsill line. Get familiar with and measure your homes mudsill line.
That is just some of the money saving tips in his FREE Ebook download." When homeowners arm themselves with basic knowledge of termites and the different types, along with where the normally like to infest it makes it easier to gage how bad the problem really is and what it should cost to take care of the problem" says Allen.
####
Mike Allen is a 20 year professional termite company operator in Southern California. He is author of " Termite Answers" and "Top Secrets of the Termite Industry". Mike attended The Advanced Institute of Pest Technology and is a licensed Master Graduate in Wood Destroying Entomology. Mike is originally from the suburbs of Chicago, now living in Southern California with his wife and daughter.
Real Estate Brokers in Southern California to have Mike Allen speak at the next company meeting or to book a special home owner event. Please visit http://www.TermiteTreatmentControl.com to request an appearance or to book an interview.